Windows Phone 8.1 Features Could Turn Platform Into a True iPhone Rival
Users can expect a unified notification center and a new personal assistant to arrive as part of Windows Phone 8.1, the often rumored update coming to Windows Phone users sometime next year.
In a new report out today, The Verge says that it's managed to confirm that users will get these features, plus much more once Windows Phone 8.1 begins going out to current Windows Phone users. The outlet also says that users should expect Microsoft to formally announce Windows Phone 8.1 at its upcoming BUILD developer conference in April of next year.
Judging by the list of the features the outlet "confirms" in today's report, it sounds as if Microsoft will use the Windows Phone 8.1 update to play catch-up to rival platforms in a big way. Allegedly, Windows Phone will finally join the slate of mobile platforms that offer robust voice-enabled search and management features. Code-named Cortana, Windows Phone's new digital assistant will replace the Bing search functionality that is part of Windows Phone today.  Reportedly, the feature uses conversational interactions just like Apple's Siri voice assistant.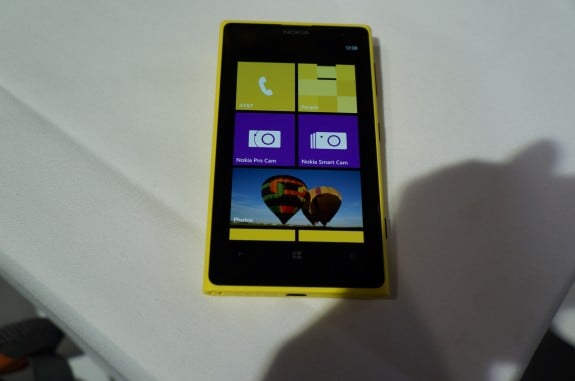 This report also indicates that users could see Windows Phone 8.1 borrow the Smart Search functionality of Windows 8.1, along with support for accessing enterprise networks using VPN technology, independent ringer and media volume controls and more.  A place to adjust some settings and process notifications is coming to Windows Phone as a part of the update as well. Interestingly enough, the report says that Microsoft is planning to double down on the long-forgotten hub features that made Windows Phone so attractive initially. Reportedly, users could see more Twitter and Facebook integration with Windows Phone's People hub. Unfortunately, the news isn't all great for lovers of the hub concept.
As The Verge understands it, Microsoft will use Windows Phone 8.1 to break out Xbox Music and Xbox Video into separate applications that it can update independently of the operating system itself. In fact, the report suggests that Microsoft is exploring the idea of turning more Windows Phone experiences into apps that they can update independently of the operating system itself.
Read: Ditching Hardware Buttons Could Make Windows Phone 8.1 A Top Contender
If these reports are true, Windows Phone users are in for a very exciting 2014 that should at least make up for the lack of big-name features that have come to Windows Phone in 2013. Reports have also indicated that Microsoft could drop hardware buttons and the licensing fee that it charges users with Windows Phone 8.1 too.