Windows Phone 8 Fully Detailed on Video
Now that Microsoft's Windows Phone 8 is ready to come to market, the company has to explain the new OS to users, and to do that Windows Phone manager Joe Belfiore has a rather lengthy video detailing the changes in Windows Phone 8.
In the video, Belfiore walks through some of the features of Windows Phone 8 while comparing it to both iOS and Android. To start out, he talks about the new Start screen with its adjustable Live Tiles that help personalize the phone for users. Belfiore contrasts this to iOS which only offers a static grid of icons and Android which presents a similar grid with widgets to add a bit more functionality.
https://www.youtube.com/watch?v=SQZEkXCE_fY
Throughout the video Belfiore talks up Windows Phone 8 features like SkyDrive which helps users store their data in the cloud. SkyDrive comes with 7GB free for all users. Windows Phone 8 will automatically upload photos, videos, and documents to SkyDrive so users can access them from any other device. Microsoft would prefer users access the content from Windows 8 devices, however.
Talking about the Windows Phone Store, Belfiore admits the platform only has 120,000 apps. He does point out, thought, that Microsoft curates the store unlike Google. That means the store doesn't have the malware issues seen in Android from time to time. Like Apple, however, that also means users have to wait for the company to approve apps for the app store.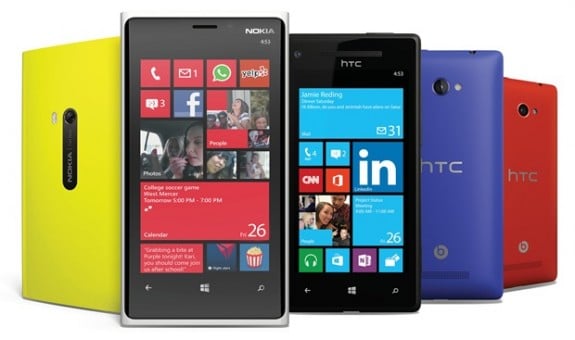 Belfiore closes the video talking about a few features that expand upon the social aspects of Windows Phone. With the new Rooms feature, users can create groups of friends to share content with easily. Rooms feature group chats, photo sharing, and calendar sharing to keep everyone up to date. The feature extends to other devices in a limited fashion, users added to a Room can subscribe to the calendar and add it to any mobile device they use.
Other features covered in the video include Data Sense, Kids Corner, NFC, and Internet Explorer 10.
Windows Phone 8 will roll out to Verizon, AT&T, and T-Mobile this November.

As an Amazon Associate I earn from qualifying purchases.