Windows Phone 8 Selling Four Times More Phones Than Windows Phone 7
In a shareholders' meeting today Microsoft CEO Steve Ballmer said that Windows Phone 8 devices are selling four times as fast as Windows Phone 7 devices sold last year according to a Bloomberg report.
Ballmer told shareholders that "Windows Phone 8 has been on sale for a few weeks and is off to a great start." He cited phones from HTC and Nokia, saying the phones "are getting rave reviews and have initially sold out in many countries."
The success of the new Windows Phone 8 devices, according to Ballmer, lies in the more power specs and faster screens of phones like the Nokia Lumia 920 and Windows Phone 8X by HTC. Both flagship phones use a dual-core 1.5GHz processor and have screens that are larger than 4 inches with at least a 720p resolution. In terms of specs the phone are on par with most high-end Android phones, whereas last year Windows Phone 7 devices used older specs and low resolution displays.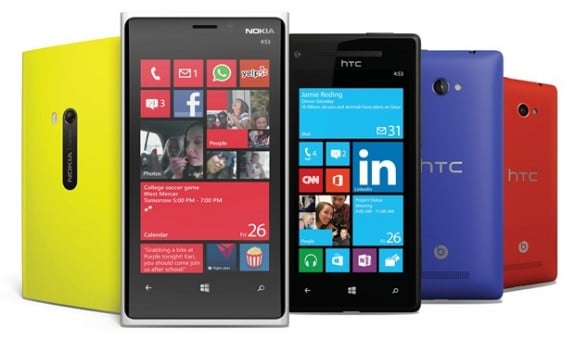 Steve Ballmer didn't give any exact numbers, so it's not clear how well Windows Phone 8 is selling compared to the iPhone 5 or Android phones like the Samsung Galaxy S III.
Ballmer also said there are now 120,000 apps in the Windows Phone Store. If the number of phones sold is relatively high that number will likely increase to serve the growing market of Windows Phone users. The more users a on a platform, the more developers will want to create apps for that platform.
If the numbers are high, it could also mean Microsoft won't have to create a Surface phone to spur interest. A recent rumor said Foxconn is manufacturing the device for a mid-2013 release.
For Windows 8 Ballmer said the company is seeing "fantastic demand" for the OS, and said there are now 1,500 devices running the OS. He didn't say how many of those are tablets, however, and he gave no information on sales numbers for the Microsoft Surface RT tablet.

As an Amazon Associate I earn from qualifying purchases.