Windows Phone 8 to Allow Push Notification Alert Display on Lock Screen for Third-Party Apps
In the past, with Windows Phone 7, Microsoft only displayed system notifications on the lock screen to give the platform a more clean and uncluttered look, with alerts for missed calls, SMS, and emails. Now, with Windows Phone 8, users will be able to display notifications on the lock screen for third-party apps, such as for an instant message app or for breaking pushed news. In this manner, users will be able to access important notifications just by turning on the phone display without having to unlock their phones.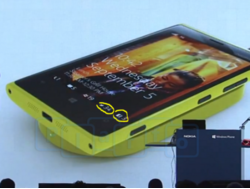 When Microsoft and Nokia had their joint press event in New York to debut the Lumia 920 smartphone, the phone was displayed with new notifications on the lock screen for Twitter and Facebook alerts. Given that Facebook and Twitter are both social networks that are well integrated into Windows Phone 8, the display of the Lumia on stage with the lock screen with those alerts came as little surprise.
Now, we are learning from a post on Phone Arena that Windows Phone 8 will come with an API that will allow third-party app developers to tap into the lock screen notification. According to that publication, we're hearing that the lock screen will host push notification alerts for up to five different apps. This strategy is limited compared to rival platforms as on Android, you have access to all your notifications via the pull-down notification bar and you can see all your alerts and scroll through them on Apple's iOS from the lock screen.
Windows Phone 8 was recently issued to manufacturers and should arrive shipped on new phones soon.

This article may contain affiliate links. Click here for more details.