Windows Phone 8 To Have "Rooms" For Better Group Chat and Sharing
Windows Phone 8 might have a new way to talk with groups of contacts with a new "Rooms" feature.
According to The Verge, the new Rooms feature of Windows Phone 8 will make it easier for users to chat with groups and share information with them. Windows Phone already has a groups feature, but the current version of the OS only uses it to keep track of those users on social networks and for group text messages.
When Windows Phone 8 users start a room the other users will receive a text message inviting them to participate. After they agree to join the Room users can use it to share messages, calendar items, photos, and notes. It sounds like a more powerful version of iMessage for groups of users or a version of Path with a few added features.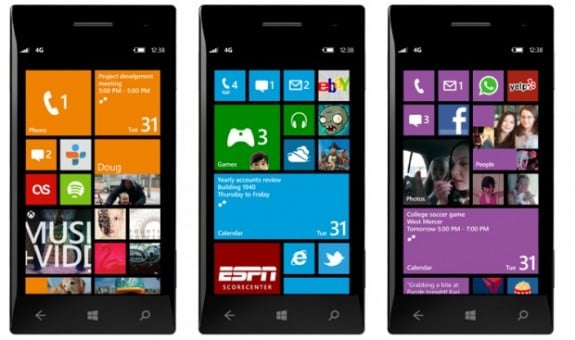 Windows Phone 8 will come with two pre-made Rooms entitled "Best Friends" and "Family." Microsoft will build the Rooms into the People Hub where users can edit them and add more Rooms.
Microsoft will likely detail Rooms and other Windows Phone 8 features at the Nokia event on September 5. It won't come as a big surprise if Rooms only work on Windows Phone 8 and Windows 8 devices, though it'd be nice if they extended to other devices.
The problem with these features is they sound great, but they often require users to convince their friends and family to switch phones to use them. It's bad enough when Android manufacturers like Samsung create device-specific features like All Share, but at least users seem more willing to use Android over Windows Phone 8.
At the same event we will likely see the announcement of the new Nokia Lumia 920 with PureView and Lumia 820.