Windows Phone 8 To Support 1080p Displays This Year?
A new report claims Windows Phone 8 will support 1080p displays by the end of 2013.
Sources talking to The Verge claim support for new displays will come to Windows Phone 8 in the upcoming General Distribution Release 3 sometime later this year. The update will let Windows Phone manufacturers create phones with 1080p display and screens that measure 5-inches or more.
Such an update would help Windows Phone 8 compete against recent Android smartphones. The latest flagship phones from HTC, Samsung, Sony and others all have 1080p displays while Windows Phone 8 only support display resolutions of up to 1280×768 (the display on the Lumia 920).
The update may also add support for the latest Qualcomm processors such as the Snapdragon 600 and Snapdragon 800. The HTC One and Samsung Galaxy S4 both use the Snapdragon 600 processor in the U.S.
Overall the update would likely mean that HTC and Samsung could release Windows Phone 8 versions of their most recent flagship smartphones without changing much. If anything, the companies may want to change the shell case for such phones.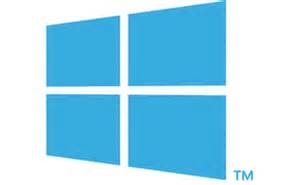 Previous rumors said HTC had plans for a "Zenith" Windows Phone, though it scrapped those plans because the platform didn't support 1080p displays. The rumored update would let HTC release the Zenith phone in time for the holiday season. Such a phone would be able to compete with more recent Android phones better than the current crop of Windows Phones do.
The rumored GDR3 will reportedly come before Windows Phone Blue, which has a rumored early 2014 release window. This update will add some new hardware options, while Windows Phone Blue will reportedly help bring Windows Phone 8 closer to Windows 8.
Windows Phone Blue and Windows Blue will likely make it easier to sync data between the desktop and mobile platforms. The updates would let users sync open tabs in Internet Explorer, for example.

As an Amazon Associate I earn from qualifying purchases.