Windows Phone 8 Upgrade Path Takes Another Turn
Another day, another rumor in regards to the upgrade bath to Windows Phone 8. The latest rumor pegs current Windows Phone devices as not getting the upgrade to Apollo but instead getting Windows Phone 7.7.
The latest rumor comes from German Business Week, by way of WMPowerUser, and it states that sources from Microsoft and Nokia are saying that Windows Phone 8 Apollo won't be coming, in its full-fledged version, to current generation Windows Phone devices.
Microsoft is likely going to be announcing Windows Phone 8 later on this month.
Instead, according to the report, Microsoft will be using a stripped down version of Windows Phone 8 which may be called Windows Phone 7.6 or Windows Phone 7.7.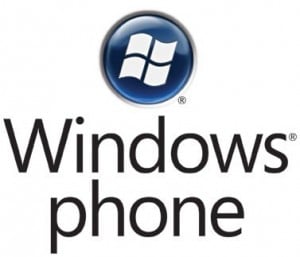 The reason for the need for a different version of Windows Phone 8 is because Windows Phone 8 uses different chip sets. Current Windows Phones employ single-core processors.
This of course is just another twist in the saga of Windows Phone 8 and its upgrade path.
Last month, Microsoft's PR firm, reportedly said that Microsoft would indeed be updating its current crop of Windows Phone devices with Windows Phone 8 Apollo.
A Microsoft evangelist had previously said that the Nokia Lumia line of phones including the Lumia 610, Lumia 710 and the Lumia 900 would indeed be getting the software. He did not mention other devices.
Prior to that, Paul Thurrott had said that there is positively no way that any current Windows Phone handsets, the Lumia 900 included, would be getting the Apollo update.
Microsoft, for its part, has done little to answer the questions that many customers surely have for it. It could be because it doesn't know whether it will upgrade the phones just yet or it's just remaining coy until it officially announces Windows Phone 8 Apollo this month.
Windows Phone 8 is slated to be released later this year and it will be the next big update for Microsoft's mobile software.
Apollo's user interface apparently remains similar to that of Windows Phone 7.5 Mango but the touch and speed have apparently been improved.
In addition, the update is said to feature a completely overhauled Internet Explorer – the default browser on Windows Phone, folders, better language support for Chinese, and something the tipster calls "gravity sensing" which might refer to being able to lock the screen orientation.
VPN (Virtual Private Network) support is also supposedly enabled on the test version of the software, but it's unclear if that will be included in the final version.
No devices have been announced just yet, but it appears that a Samsung Galaxy S III could arrive later this year with Windows Phone 8 on board.