Windows Phone Connector for Mac Beta is available for download
What's a connector? That's what Microsoft is calling this software that allows Mac users to play nice with Windows Phone 7 devices. Sorry, no Zune compatibility yet. To be honest, I don't see there ever see Zune and Mac playing nice together.
You can head over and grab the beta now. It's a small 5m download.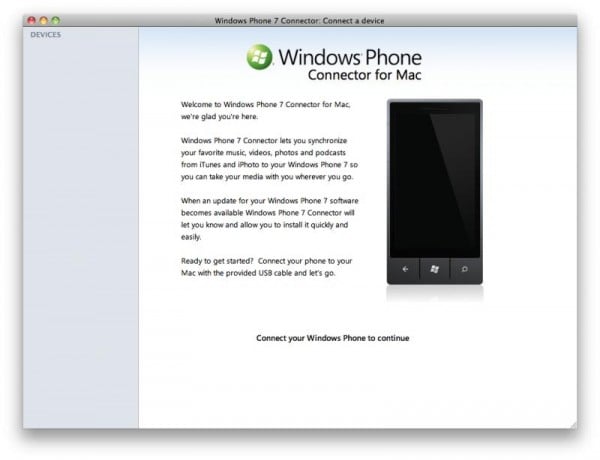 If you run Apple OSX 10.5 or better, you can use this connector to synchronize your favorite music, videos, photos and podcasts from iTunes and iPhoto to your Windows Phone 7.