Windows Phone Limitations Are Why Skype Can't Run In Background
Skype finally came to Windows Phone a few days ago, albeit it as a beta. While it did bring most of the features of Skype to Windows Phone, there were quite a few limitations. Today we've learned that those limitations aren't necessarily because the app is in beta.
According to The Verge, many of the limitations are actually a fault of Windows Phone. Skype won't work in the background because it simply can't run in the background on Windows Phone.
On Android and iOS, Skype can keep part of the app running in the background so users can make or stay on calls while the app is in the foreground. Windows Phone 7.5 does not have that functionality. So that means that even when the app goes gold, which is said to be in April, Skype will still only work when the app is being displayed.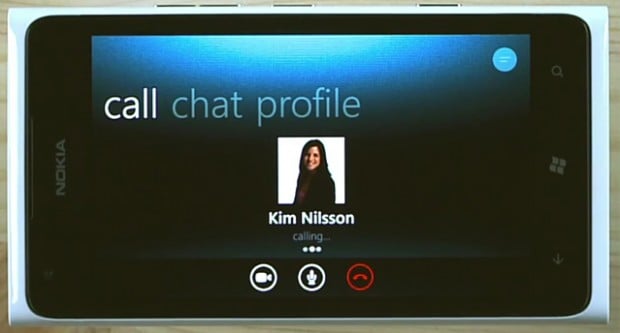 Windows Phone does support push notifications, which other VoIP apps do use, but Skype says it just takes too long process.
Skype doesn't think it'd be practical to have the user wait for the push notification to come in, have the app open itself, and then set up the call. And that's probably true, though there is an argument to be made for making it an option.
The last limitation isn't as deal-breaking as the phone always having to be in the foreground. For the moment, Skype video calls can only be made when the phone is in landscape. This was just a decision that Skype made. It could change in the future, but for now it's just landscape.
Skype also reiterated that it will continue making apps for other platforms, and not focus on just Microsoft ones. There was no confirmation that Skype would be built into Windows Phone 8, but there was no real denial, either. Skype said that it is "looking at that" and that "there are lots of options."
Whether Skype is built into Windows Phone 8 or exists as a standalone app, the platform will hopefully have better multitasking support.
Having Skype is great, but it seems a bit useless if you have to have the app open every time you want to use it. It makes some sense for video chat, but it'd be nice to hold a voice chat or an IM conversation over Skype while doing other tasks on the phone at the same time.