Windows Phone Nokia Maps Integration Won't Happen Until 2012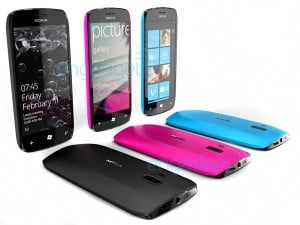 Though Microsoft had announced the next update to its Windows Phone 7 platform earlier this week, boasting more Bing services and over 500 new features, the switch to use Nokia Maps to power Bing Maps won't happen in Mango. In an interview with Phonescoop, Microsoft's Greg Sullivan says that more work will be needed to integrate the two services, both of which utilize the data from Navteq, which Nokia owns. The switch may not happen until early 2012.
Currently, Windows Phone 7 does not offer voice-guided turn-by-turn GPS navigation through Bing Maps. A switch to Nokia Maps can enable that functionality and make Windows Phone 7 more competitive against Android, which has the free, but in beta, Google Maps with Navigation, and iOS with its third-party navigation apps.
Nokia, which had previously bundled Nokia Maps–referred to as Ovi Maps–on Symbian devices, had offered the app and services for free. The service offers locally stored maps, a unique feature to record any voice, including your own, to power voice guidance, and POI data and travel guide integration.
It's unclear how this would affect the first batches of Nokia Windows Phone 7 devices, which is still hotly anticipated to arrive by end of year. Nokia could still offer Nokia Maps as a separate app add-on to the devices as it won't be fully integrated with Bing, or it could add the functionality in at a later date through a software update.