Windows Phone-Powered HTC One Could Arrive This Fall
Rumors that HTC may be abandoning its commitment to Windows Phone should be laid to rest as HTC's Jeff Gordon has confirmed to ZDNet's Mary Jo Foley that the company will indeed be releasing a new Windows Phone 8 handset this fall. After asking if HTC is planning an HTC 8X successor for the fall, Gordon told Foley that "contrary to what DigiTimes reported, [HTC is] absolutely dedicated to our Windows Phone lineup" in a tweet.
Gordon didn't give details of what the HTC-made Windows Phone-powered handset would look like or feature in terms of hardware specs. However, given that there were rumors earlier this year that HTC would be basing a future Windows Phone release on its critically acclaimed HTC One hardware design, this phone may not arrive until Microsoft releases its GDR3, or General Distribution Release 3, of its Windows Phone architecture. That release is slated for the fall and would bring support such as quad-core processing power and full HD 1080p displays. Both these features are present on the HTC One handset that's powered by Google's Android operating system.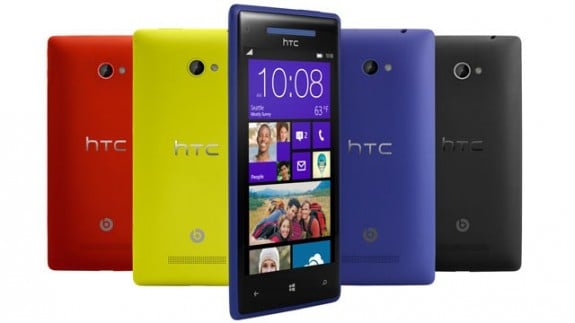 And if the hardware design will closely reflect the design of the Android-powered HTC One, then the Windows Phone smartphone will also feature 2 GB of RAM–the most ever on a Windows Phone device to date, 32 GB internal storage, and a Super LCD 3.0 display.
It's unclear if HTC will also be able to work in its Ultrapixel camera technology. Given that Nokia's Windows Phone-based Lumia 920, Lumia 925, and Lumia 928 already support a camera sensor with optical image stabilization thanks to a spring-mounted floating lens technology, HTC's OIS-based Ultrapixel technology shouldn't be a problem for low light capture.
If these rumored specs are true, then this could make the HTC 8X successor trail its Android counterpart by about half a year. However, given the HTC One's mostly aluminum material choice and zero-gap construction process could make this one of the most premium Windows Phone to hold. It could even make our own Travis Pope switch back to Microsoft's ecosystem after having abandoned Windows Phone for the HTC One earlier this summer.
The phone is rumored to arrive in the October to November time frame by Windows Phone Blogging.

As an Amazon Associate I earn from qualifying purchases.