Windows Vista Licensing Restrictions Eased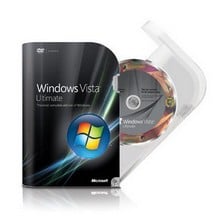 Microsoft's initial licensing policies for Windows Vista upset a pretty vocal constituency: PC and hardware enthusiasts. The original policies restricted you to a one time reassignment of the license from one machine to another, or if you upgraded enough specific components within the machine. According to Microsoft this was aimed at combating piracy. But folks smelled a real gotcha here and where upset and expressed those concerns with quite a bit of volume. Well, Microsoft heard the outcry and has revised the license terms. Now an end user can transfer a license from one computer to another or make upgrades with a few conditions.
Ed Bott who has been following this has clear description of the terms here. And you can read more about it on the newly updated Windows Vista Team Blog.

As an Amazon Associate I earn from qualifying purchases.