Windows Vista SP2 Beta Now Open for the Public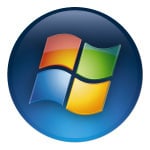 Microsoft has released the Beta of Windows Vista SP2 for all comers and you can grab the download here. You can also grab the service pack beta for Windows Server 2008 as well. More info is available here or on TechNet.
I haven't had the opportunity to install this yet, but will do so this weekend. But from early reports on the closed Beta folks are quite pleased with the results and also the speed of upgrade.
Just a friendly reminder though, this is a Beta, so make sure you back everything up first.

As an Amazon Associate I earn from qualifying purchases.