Winners of the Camtasia Studio 6.0 Give-Away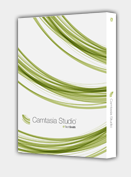 Drum roll!
Here are the winners of the two Camtasia 6.0 licenses, courtesy of TechSmith. In case you don't remember we had two categories of entrants. Both winners were chosen at random. One winner was chosen for a text entry and one for a video entry. And without further delay the winners are:
Text entry: Evan Brammer (you can read his text entry here.)
Video Entry: Jane
Here is Jane's video entry:
Congratulations to both winners and a big thank you to TechSmith.
Both winners send me an email at warner at gottabemobile dot com and I'll get you your licenses. And remember, we want to see the results of your work in Camtasia Studio so we can post them up!