WipeCoin Is An Odd But Useful iPhone 4S Case
If you bring your iPhone 4S out into the elements or hold it close to your face to talk, and we are willing to wager that somewhere around 100% of you do, you've probably,  ended up with a display full of smudges. And maybe, after smudging up your screen, you've had to look for something to wipe it off.
Introducing the WipeCoin, a case for your iPhone 4S that also acts as a screen cleaner.
At first glance, the WipeCoin looks like a somewhat standard iPhone case. Well, besides that little "coin" that is sitting there in the lower left hand corner. That "coin" is actually a little piece of washable microfiber cloth that can be used to wipe your phone's display clean.
(Read: 7 Odd, Crazy and Weird iPhone 4S Cases.)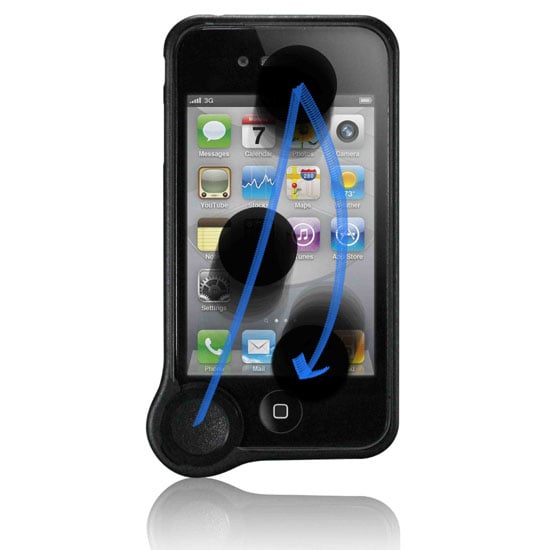 So that means that you get both the protection of a case, but a way to clean off the fingerprints that your friend leaves on your phone after he asks Siri a boatload of dumb questions or decides to play Scramble with Friends for an hour straight.
(Read: Best 5 iPhone 4S Cases.)
When you're done washing off your display, simply pop the WipeCoin's little "coin" back into place and everything is back to being somewhat normal. Yeah, we think it would be difficult to adjust to the odd shape of the case, but that obviously will be a matter of personal opinion.
Now the good thing is that the WipeCoin is not an expensive investment. Both the white and black versions of the case are a mere $19.95 over at Amazon.You can also buy the coins without the case if you so desire.
So if you have been looking to kill two birds with one stone, those birds of course being protection and a way to easily clean your case, you can find both available for purchase if you head here.
Via: RedFerret