Wired May iPad Issue Free for the Month [Deal]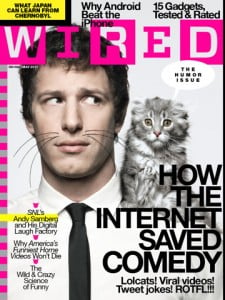 If you have been curious to see what an iPad magazine looks like, this is your lucky month. The May issue of Wired is available for free thanks to a sponsorship from Adobe.
You can download the Wired app from the App Store and then select the May issue from within the app. The price is free, a discount of the regular $3.99.
After "purchasing" the magazine will download a 380MB file and install it. AFter which, you will be able to see what a digital magazine is like.
Unfortunately, the Wired Magazine has been on sale for a year, but it is still not available as a subscription within iTunes. This means if you want to get your dose of Wired in digital format you'll pay much more than for the dead tree version.