Wireless Association Hopes to Standardize Ratings for Mobile Games, Apps
The Wireless Association, also known as CTIA, and the Entertainment Software Rating Board are partnering together to create a standardized and unified rating system for games and apps on mobile devices. With Apple's introduction of third-party apps through an easy-to-use centralized App Store for the iPhone, adoption of mobile software has taken off on the iOS ecosystem as well as for Android via Android Market and Amazon Appstore for Android, BlackBerry through BlackBerry App World, Windows Phone by way of Microsoft's Marketplace for Windows Phone, and Symbian through Nokia's Ovi Store. Unfortunately, as it stands, there isn't a common rating system for apps and games, and the move by the CTIA would hopefully change that.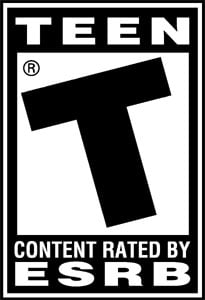 On iOS, Apple rates apps based on age-appropriate ranges, varying from 4+ to 17+. Android allows developers to set the ratings for their apps if needed, and those ratings vary from Low, Medium, to High Maturity.
By partnering with the ESRB, CTIA hopes to leverage the game-ratings standard that's been adopted for console and computer games in recent years, providing for an easy-to-understand and consistent rating system regardless of platform, software title, or developers. The ESRB would not only give a rating for the game, but additional information about the title and why the game was given a certain rating.
Though in the desktop and console game territories, participation with the ESRB for rating is voluntary. In the past, retailers may opt to not carry titles that have not undergone ESRB evaluation, thus forcing developers to 'voluntarily' submit their games for rating. It's unclear at this time if Microsoft, Google, and Apple–all of which control their own proprietary app stores–would require ESRB ratings. If these major mobile players do, it would not only create a consistent rating system across mobile platforms, but may also help to unify game ratings between the computer, console, and smartphone and tablets.
Given that music and movies–many of which are sold as digital content on smartphones–already come with industry-standard ratings, the move to create a platform-agnostic game rating system makes sense. However, the utility of a rating system would only be maximized given parental controls, and platforms may need to integrate parental controls into phones to limit the types of contents parents may not want their children accessing.
Via: Phone Arena

As an Amazon Associate I earn from qualifying purchases.