Wireless Card Interesting Observations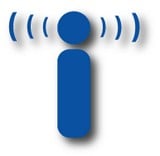 I have made some interesting observations over the last few days regarding wireless cards and the devices I'm using. I've got the luxury right now of having several devices to work and play with (some evaluation units soon to head back). When I first began testing out the Lenovo ThinkPad X60 I noticed that I had some sporadic WiFi connection issues at our office and at home. The same thing, although lessened to a great degree, happened with the X61. When we got our wireless network installed at our new theatre complex, (same equipment as we have at our home office by the way) I noticed the same issues. The basic issue is that sporadically the WiFi throughput will reduce to a crawl, although by all examinations everything is just fine. We've had the network checked and re-checked for issues and none appear. I chalked it up to issues with the ThinkPad and Vista.
This weekend as I did some experimenting with the Samsung Q1 Ultra and was comparing it to the Asus R2H and the Samsung Q1P, I noticed that I was having the same issues on the R2H as with the ThinkPad. Neither of the two Samsung units ever experienced any issue whatsoever. The fundamental differences between the devices? The ThinkPad and the R2H are using Intel Wireless, the Samsungs are using Atheros. Intriguingly when I re-imaged the R2H back to XP for work over the last couple of weeks, I had great connections throughout.
I'm not even close to being able to determine what the issues here could be and can only report what I've observed. But I find it very interesting that one wireless card makers product seems to perform flawlessly across two different machines and the others' card had the same connection and throughput issues across various devices. The problems with the Intel cards seem to only manifest themselves under Vista based on my usage with the R2H.
Anyone got any ideas?

As an Amazon Associate I earn from qualifying purchases.