Apple Patents Better Wireless Charging for iPhone
Apple has a new patent on wireless charging that will get rid of the wires used in current wireless charging solutions according to Wired.
Apple's new patent uses a technology called near-field magnetic resonance (NFMR) that doesn't require charging pads like current wireless charging options. With NFMR users only need to place their devices near the wireless power supply which will most likely exist inside a desktop computer such as an iMac. Users only need to place devices that support NFMR within a meter or a yard of the power supply to receive a charge.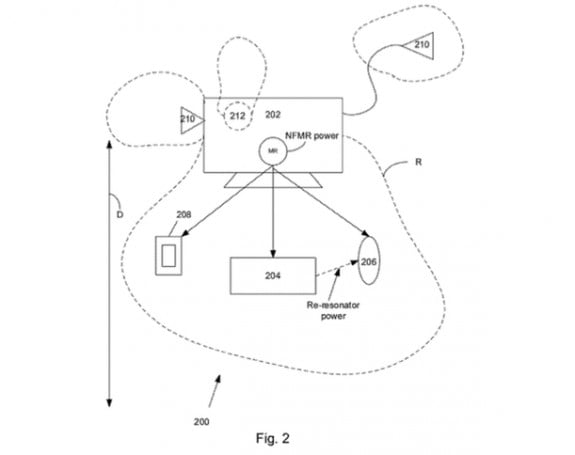 The new patent could give Apple a way to bring wireless charging without relying on current methods. It could also mean that future wireless accessories for future iMacs won't require batteries as long as they're close to the device.
Current wireless charging methods like the Qi standard in the LG Nexus 4 and Nokia Lumia 920 require close proximity between the device and a charging pad. The close proximity typically means the device has to rest on the charging pad, which makes is easier than plugging a cable into the device. The downside, however, is the charging pad still needs cables and is only as useful as a charging dock for devices that don't use wireless charging.
Apple's NFMR wireless charging patent only shows what looks like a desktop computer, and depending on the size of the power supply needed it may not find its way into MacBooks any time soon.
When paired with wireless syncing in iOS NFMR could mean users no longer need to buy multiple Lightning cables as long as they own a device that supports the wireless charging solution. Users will still need a charging cable to plug their devices into wall outlets, but syncing content between the iPhone and a desktop computer won't need any wires at all.
Perhaps we could even see car companies that are adopting Siri Eyes Free build a charger like this into new vehicles for wireless charging in cars.

As an Amazon Associate I earn from qualifying purchases.