Wisconsin Library Hands Out iPads for Free (To Borrow)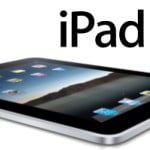 A public library in Wisconsin is embracing the tablet age (or at least trying to not get run over by it) by launching a program that makes iPads pre-loaded with eBooks available to borrow.
Thanks to a grant, the L.E. Phillips Memorial Public Library in Eau Claire, WI, will have a total of 44 iPads for its cardholders to use. 32 will be available for checkout for periods up to one week; limited to users who are 18 years or older. Another 6 will be available for in-library use for 4 hour periods. The last 6 will be part of their Home Delivery Program for folks who are unable to get to the library for health reasons.
The library cites the need to familiarize their users with new technology as a reason for adopting the program. iPads were chosen for their ability to offer a variety of media, screen magnification for older readers, excellent built-in audio for audiobooks, and VoiceOver feature to read onscreen material to users, as well as its popularity. Support documents indicate these are original iPads, not the iPad 2, with Wi-Fi connnectivity, no 3G.
This is not the library's first move into digital media. L.E. Phillips also offers a music download program called Freegal. The iPad program soft launches, adding iPads into circulation between now and November.
Via The Consumerist and All Things D

This article may contain affiliate links. Click here for more details.