The Witcher 3 Problems: 5 Things You Need to Know Now
Despite the developer's best efforts, The Witcher 3 problems continue to plague PC, PS4 and Xbox One users. With lingering problems in mind, we take a look at what current players and prospective buyers need to know about the current state of PC, Xbox One and PS4 Witcher 3 problems.
In May, after years of development and millions spent, CD Projekt Red finally released the third installment in The Witcher series dubbed The Witcher 3: Wild Hunt.
The Witcher 3 is now available for Xbox One, PS4 and PC and in the days since its release, the game has received widespread praise for its combat, quests, and characters. It is, without a doubt, one of the best games of the year and it's arguably one of the best games ever made for PS4 and Xbox One.
No game is perfect though and The Witcher 3 has its fair share of problems. From glitches to broken quests to infinite money bugs, Witcher 3 problems have plagued every version of the game since its release last month.
As we've noted many times, this doesn't come as much of a surprise. The Witcher 3 is a massive and complex game and massive and complex games are always riddled with problems in the weeks after release.
Over the past few weeks, we and many others have discovered Witcher 3 problems, some harmless, some nasty, and today we want to take an updated look at Witcher 3 problems and tell you everything you need to know about the current state of the game and what you can expect from the future.
Witcher 3 Problems Persist
The first thing you need to know, if you're a current Witcher 3 owner or if you're thinking about buying the game, is that Witcher 3 problems still exist. CD Project Red's forums are filled with complaints about bugs and they include missing Merchant icons on the map, music that doesn't stop playing, problems with Roach the horse, quest bugs of all shapes and sizes, animation bugs, problems with Meditation and replenishing bombs, and more. Some people claim that these bugs are making the game unplayable.
We've been playing The Witcher 3 since release. And like many of you, we've stumbled into some problems of our own including missing merchants and NPCs that, for whatever reason, don't want to talk to Geralt. We've provided workarounds for those issues and many of the threads on the developer forums contain potential workarounds.
A few days ago, CD Projekt Red released a new patch for the Xbox One that fixes numerous issues with the game. We've been using that patch since its release but we've still seen issues with Roach and some problems artifact issues that seem to pop up the most in Novigrad. These bugs are annoying but we wouldn't go as far as to say that they make the game unplayable.
We should also note that the recent Xbox One update wiped out a few of the smaller issues that we saw early in the game. If you're concerned about these issues, go ahead and wait a few more weeks for the dust around the release to settle.
Witcher 3 Bug Fix Updates
CD Projekt Red has been extremely diligent with its bug fix updates and it's set to release a hotfix for the PC. Hotfixes are small updates that tackle a few select problems.
The developer says that this 1.06 hotfix will be coming to the PC right after the weekend and that it will fix the following bugs in the game:
Fixes the endless loading screen when fighting the Ice Giant during the quest 'Lord of Undvik'
Geralt's clothes will no longer be wet after leaving the menu
The gate in the crypt now works correctly during the quest 'Scavenger Hunt: Viper School Gear'
Fixes the lack of interaction with Roche on Oxenfurt Bridge in the quest 'Get Junior'
Fixes an issue that prevented players from creating more than one item via Crafting/Alchemy
He also notes that the patch will be coming to consoles sometime after the release for PC.
If you're new to the game or if you're looking for more information about upcoming patches and hotfixes, you'll want to keep an eye on the developer's forum and specifically the threads that fall directly under the Forum: Tech Support header. Here, the community manager will list any and all upcoming hotfixes and patches as soon as information becomes available.
It's important to remember that hotfixes and patches won't land for PC, Xbox One and PS4 at the same time. There's also no guarantee that they will contain the same list of bug fixes.
This Is A Marathon
At this point, we think it's worth noting that CD Projekt Red is not going to stop supporting this game any time soon. This is am ambitious title and according to the developer, this year and the next will be all about The Witcher 3. That means tons of DLC and that means tons of patches and fixes for lingering Witcher 3 problems.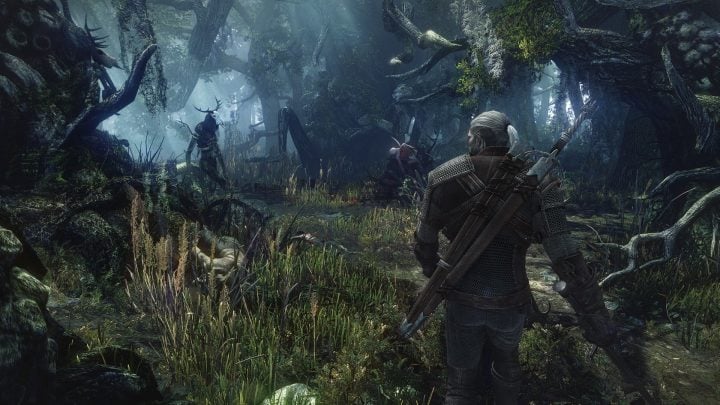 CD Projekt Red has already proven to be very capable when it comes to the speed and effectiveness of its updates and we expect the company to roll out regular patches for all three versions of the game. These patches will come with fixes though you can do your part by reporting problems directly to the developer.
How to Report Witcher 3 Problems
If you stumble upon a problem in The Witcher 3 on PS4, Xbox One or PC, you'll want to be sure that you report it to the developer. This does a lot more good than taking to a forum to complain.
If you have a general problem, you'll want to head to the developer's general support forum which you can find here. If you're looking to get more specific with the problem, you have the option of posting on the PS4, Xbox One or PC support forums. This will help make it easier for CD Projekt Red to sort through the issues.
The company is active on the forum and it listens carefully to complaints. So, if you run into something, don't be scared to report it on the forum. You're helping improve the game for yourself, other current players, and people that buy the game weeks or months down the road.
Where to Find Help
If you run into issues with the Xbox One version of Witcher 3, the first place you'll want to go is the Xbox One Support Forum on the developer's website. If you run into issues with the game on PS4, you'll want to go to the PlayStation 4 Support forum. And if you run into issues with the PC, you can head to the PC support forums. CD Projekt Red's general forums are another place to look as well.
While these are great resources, they aren't the only resources and they might not even be the fastest way to solve your Witcher 3 issues.
You'll also want to check out The Witcher's home on Reddit. There, tons of PS4/Xbox One/PC players are discussing quests, gameplay and yes, bugs that have popped up along the way. We've discovered a number of workarounds on there and it's a place to bookmark if you're concerned about issues.
If you're playing the PC version of the game, you'll also want to check out the Witcher 3 forums on Steam.