Witcher 3 for Switch Release Date & Features: 9 Things to Know
The Witcher 3 finally has a release date for Nintendo Switch and today we want to take you through everything you need to know before you buy.
After a long wait, CD Projekt Red's critically acclaimed game is headed to Nintendo's portable console. That's right. In just a few short weeks, you'll be able to take The Witcher 3 on-the-go with you.
And now that we have a release date, we have a bunch of other details to share including information about the pre-order, gameplay, and more.
With that in mind, here's a closer look at what you can expect from The Witcher 3's release on Switch.
Witcher 3 for Switch Release Date
Assuming there isn't a delay, The Witcher 3 release date is October 15th, 2019 for the Nintendo Switch.
Witcher 3 for Switch Editions
There is only one version of the Witcher 3 for Switch called the Complete Edition.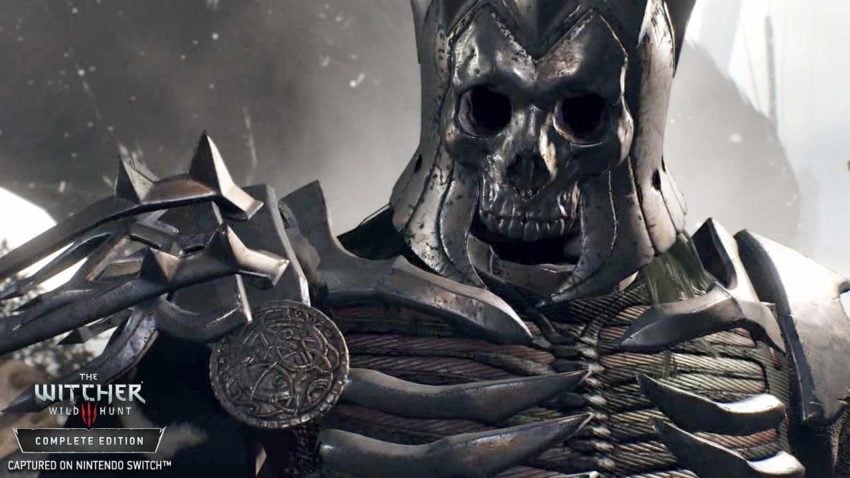 For $60 you get a copy of the game, the two DLC expansions (Hearts of Stone & Blood and Wine), 16 DLC items, a map, and a compendium.
Witcher 3 for Switch Resolution
In case you were wondering, The Witcher 3 runs at 720P resolution when the Switch is docked and connected to your television. When the Switch is undocked, the game runs at 540P resolution.
Witcher 3 for Switch Features
The Witcher 3 for Switch is the full game with no limitations that we know of. And while the release date is still weeks away, CD Projekt Red has released a 40 minute video that outlines everything you can expect from the game. You can watch it below.
As for the minor details, the Witcher 3 currently supports four languages on Switch: English, Spanish, Portuguese, and French. The game also supports the Nintendo Switch Pro Controller which is definitely worth a look.
The developer says the game features more than 100 hours of content.
Witcher 3 for Switch Pre-Load
If you pre-order a digital copy of the game you should be able to pre-load it before it's released on October 15th. Pre-loading allows you to start playing the game as soon as it unlocks on release day.
Nintendo notes that you'll be able to start playing pre-loaded games after downloading a small update beginning at 12:00 AM ET on the game's release date.
That said, some third-party titles are not available until 12:00 PM PT on the game's release date. We'll let you know how the Witcher 3 pre-load plays out once we get closer to the game's release date.
Witcher 3 for Switch Download Size
As of right now, it looks like The Witcher 3 for Switch requires 28.1GB of free space. Storage requirements are subject to change and we'll let you know if it does.
Witcher 3 for Switch MicroSD Card Requirement
Before you purchase The Witcher 3 for Switch, note that the game download requires a 32GB microSD card or bigger. You need to have the microSD card inserted prior to downloading the game.
One of our favorites is the Samsung 256GB EVO+. If you don't want to spend that much on a microSD card, take a look at the SanDisk Extreme 128GB. 
Witcher 3 for Switch Deals
If you don't want to pay full price for The Witcher 3 make sure you keep an eye out for deals. We probably won't see too many ahead of the release date, but we could see some nice discounts around Black Friday and the holidays.
Where & How to Buy Witcher 3 for Switch
The Witcher 3 is currently on sale at retailers like Amazon, Best Buy, GameStop, NewEgg, and Walmart. These retailers are selling the physical version of the game.
If you'd prefer to buy it digitally, you can head into the Nintendo eShop on your Switch, search for "The Witcher 3" and buy it that way.
We expect other retailers to start selling the digital version of The Witcher 3 down the road so keep an eye out as we approach the release.
2 Reasons to Pre-Order Witcher 3 for Switch & 3 Reasons to Wait
Pre-Order If You Love Huge, Single Player RPGs
If you're looking for a great multiplayer game, you'll have to look elsewhere. That said, if you're looking for one of the most immersive action roleplaying games of this generation, you'll want to think about pre-ordering a copy of The Witcher 3.
Simply put, The Witcher 3 is one of my favorite games of all-time. It has everything you want from an action RPG: A compelling story line, a diverse cast of characters, decisions that have a meaningful impact on the story, exciting combat, fantastic DLC (I loved both expansions), outstanding replay value, and a beautiful world with tons of places to explore and monsters to hunt.
This is not a game that you can beat in a day, a week, or in many cases, a month. The Witcher 3's main story, on average, took gamers around 50 hours to complete.
Personally, I sank 270 hours of my adult life into the game and I didn't see everything and completed just 53% of the game's achievements.
If you've been looking for an excuse to finish The Witcher 3 or you've been looking for a lengthy game to sink your teeth into, this is certainly a game to consider.
I might just pickup a copy and jump back in. It's honestly that good.

As an Amazon Associate I earn from qualifying purchases.