With LTE on Boost, Virgin Mobile, iPhone 5 May Come to Another Prepaid Carrier
As Sprint is now allowing its prepaid brands Boost Mobile and Virgin Mobile to have access to its newer 4G LTE mobile broadband network, this opens the doors to potentially allowing Apple's newest LTE-enabled smartphones and tablets to come to these prepaid brands. This means that in the future, we can potentially see the Sprint edition of the iPhone 5, the fourth generation iPad with Retina Display, and the iPad mini, and their successors, arrive on either Boost Mobile or Virgin Mobile USA with full LTE support.
In the past, Sprint had offered both the iPhone 4S and the iPhone 4 on the prepaid Virgin Mobile brand, but the carrier stopped short of offering the current generation flagship iPhone 5. There may be a couple reasons driving that decision. Sprint may want the brand cachet of the popular new phone on its network in an effort to drive customer contracts. Additionally, LTE was not yet available widely and it may be reserving the LTE treatment for more lucrative contract customers initially.
As Sprint loosens its grips on LTE, we may see a shorter waiting time for when a flagship iPhone hits one of its prepaid brands. So far, it seems that Sprint is waiting about a year before it is offering devices on the prepaid side. This time span can be shortened now that prepaid and postpaid both have access to LTE for mobile broadband.
Can I Bring My Own iPhone 5 From Sprint to Virgin or Boost?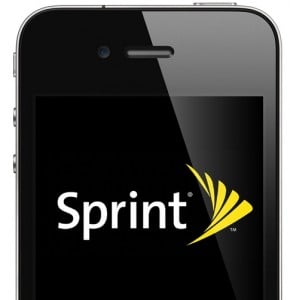 Theoretically, yes. However, there are other complexities involved. Both Boost and Virgin operate on Sprint's spectrum, so the network, and radios are the same so any existing equipment on Sprint should theoretically work on either Boost or Virgin. However, as Sprint doesn't use SIM cards yet–at least the kind where customers can readily swap between devices–you are still left to the carrier to decide if they're willing to activate your phone. You can bring your iPhone 5 to Virgin, but Virgin may not be able or willing to activate it at this time.
This is the same reason why a Sprint-branded HTC EVO 3D will not work on Virgin and you'll have to get the re-branded HTC EVO V 4G on Virgin if you want the same phone. Likely, it's Sprint's network provisioning and policies that are preventing Sprint-branded devices from being used on prepaid, and the carrier will have to make changes for phones to be 'recycled' for use on prepaid.
On a GSM operator, like AT&T or T-Mobile, it's easier as it requires compatible equipment on the right bands and an unlocked device; users just need to swap the SIM card from one device to another. However, keep in mind that the law recently changed where SIM unlocking a device is now illegal in the U.S.
Beyond Phones
Beyond phones, Sprint's current-generation portfolio of flagship tablets, mobile hotspots, and netbooks and notebooks could also theoretically be ported to prepaid services. This includes the iPad and iPad mini, any number of Sprint-supported Android tablets, other flagship smartphones running Android (and potentially Windows Phone and BlackBerry), and USB modems, mobile hotspots, and other embedded wireless products.
How Long Will It Take Before a Flagship Phone Becomes Available on Prepaid?
This answer will depend on Sprint's strategy. Keep in mind that it costs Sprint a significant amount of money to offer the iPhone on its network, and likely it will want to target its own post-paid contract customers before giving up exclusivity to prepaid non-contract customers who can leave whenever they want. However, as Sprint is opening up–even prepaid customers are gaining access to LTE, I am guessing the waiting game will be shorter than before.
Carriers are realizing that as smartphone adoption plateaus, it's not about the equipment or handset a customer is carrying that makes the network worth something, it's actually the network–the combination of speed, service, and reliability. Devices, without the network connectivity, cannot be 'smart' or readily updatable over the air. It's the network that drives the value proposition, and with LTE, Sprint wants more people and more devices on all its brands and it will not care–in the future–if those devices are on postpaid or prepaid.
Sticker Shock
American consumers are so used to seeing the $199.99 price tag for a flagship smartphone in the U.S. Consumers here are have been spoiled by subsidies in exchange for a two-year commitment, and the switch to prepaid may give many customers sticker shock. While Virgin Mobile USA and Boost Mobile offer calling and data plans that are significantly cheaper than the Sprint plans, customers will have to pay full price for their devices. The iPhone 5 when it is current and new starts at $650 retail. The iPhone 4S starts at $550 on Virgin.
Contract customers who are not accustomed for the upfront costs of a device may suffer from some sticker shock, but they'll also enjoy cheaper plans and no commitments to staying if they are displeased with the service.