With Movie Rentals, Google Sending Mixed Signals on Web Strategy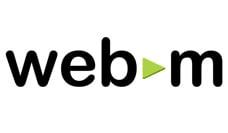 Despite having been an early backer of HTML5 with Android and its Chrome OS and browser, Google's use of Adobe Flash technology to deliver movie rentals may be seen by some as contradictory to supporting open web technologies like HTML5 and its own WebM standard.
At the Google I/O developer conference when Google had announced movie rentals, the company did not elaborate on what technologies or standards videos would be delivered in, but it had subsequently confirmed that videos will be delivered, at least on the desktop browser, via Flash to The Register. The company did not verify or confirm how videos would be delivered on mobile, but as video rentals would be supported on Android 2.2 or higher (down the road) and on Android 3.1 initially, Flash can also be used for delivery of videos on mobile smartphones and tablets using the Android OS. Additionally, with Android 3.1, where video rentals would be launched on mobile initially, that version of the Android OS supports Adobe Flash 10.2, which comes with support for hardware-accelerated videos; Adobe Flash requires at least Android 2.2 to play but non 3.1 versions of the OS won't benefit from hardware acceleration.
Google says that all videos are encoded with the H.264 codec, which is used by Flash, and that the reason Flash is used may be due to DRM reasons to get the studios on board as piracy may be a concern with streaming videos. Additionally, Flash support isn't surprising considering that Google is using the technology for YouTube video rentals as well.
However, given that the company a year ago was praising HTML5 and WebM at the same conference, it seems like an about face and is curious that the company isn't using the WebM standard that it is backing and promoting for videos. The move may be slowing down the progress of moving towards an open web standard for video streaming and delivery. Google had made bold promises after it announced the WebM standard, stating that it would remove H.264 support on its Chrome browser, but that has yet to happen and now Google will be delivering videos using that codec with Flash when customers rent.
Despite Google's ambivalence about the WebM standard, it may be a bit early for the industry. Neither Microsoft nor Apple are supporting the standard in their browsers, citing legal concerns. However, as Google is sending mixed messages about its web strategy through its various divisions, it seems that the company is just about as unclear about HTML5, WebM, and Flash as the rest of the industry is.