With No G2 Google Play Edition, LG Emerges Confident in Its Custom UI
Often overshadowed by larger rivals such as Samsung, HTC, and Motorola, Android smartphone-maker LG had announced that its latest and most recently announced G2 flagship smartphone won't be coming in a Google Play variant. This is something of a surprising move as Google Play variants of the popular HTC One and Samsung Galaxy S4 have been getting good reviews from the press as these models stick mainly to Google's default Android UI and eschew many of the user experiences that the hardware-makers implement, such as TouchWiz by Samsung and HTC Sense.
For an underdog like LG to forego releasing a Google Play Edition LG G2 is a bold move and signifies that LG is content with its UI. Even Google-owned Motorola Mobility will soon be releasing a Google Play Edition of the flagship Moto X smartphone for sale in the Google Play Store in the future.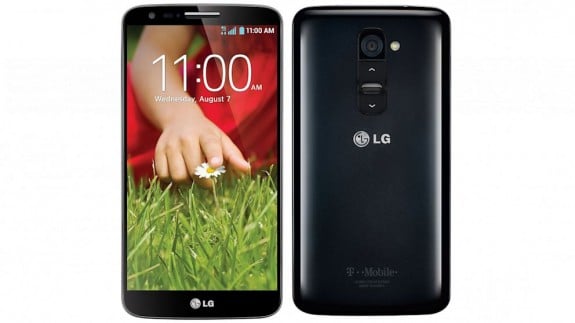 LG had introduced a number of software and hardware enhancements for its LG G2 at an event earlier this week in New York City. The company is highlighting low light photography with optical image stabilization technology, a 13-megapixel camera sensor, sapphire crystal camera lens (similar to the iPhone 5), and the repositioning of hardware keys to the rear of the phone just below the camera module on the backside. According to LG, these subtle tweaks were implemented as a result of looking at the smartphone behaviors of consumers.
For example, the rear button placement was made because most users rest their index fingers at that position. Moreover, the volume keys can also be used as a camera quick launch key, which is good for holding the phone steady when using the device for taking a quick self portrait, or selfie.
Another potential reason why LG may be reluctant to release a Google Play Edition is that the company is currently involved with Google in manufacturing a Nexus 4. Unlike the Google Play Edition phones, the Nexus line is pure Google and will be the first products to receive Android software updates. Google Play Edition phones are usually next in line, but due to software drivers for various hardware–like HTC's Ultrapixel Camera and dual front-facing BoomSound speakers–it can take a little longer for updates to get pushed out, but Google Play Edition phones still receive updates in general ahead of carrier-branded variants.
LG has also been rumored to be working with Google to produce a Nexus 5 smartphone that would be released this fall. As such, it may not need a Google Play Edition phone as the Nexus 5, if rumors are accurate, would serve that purpose. However, most recently LG execs have denied that the company will partner with Google on a Nexus 5.

As an Amazon Associate I earn from qualifying purchases.