With Photos, Google Finally Makes Cloud Computing Tangible for Consumers
One of the problems with talking about the cloud is that it's this obscure concept that consumers don't really grasp. At best, many consumers think of the cloud as this mythical storage center in the universe where their files are stored and backed up. And up until now, many concept of the cloud is centered solely on storage, whether if it's Google Drive with documents in the cloud or Google Music where users can upload to and stream their music from the cloud. Fortunately, though, at Google I/O, Google introduced a number of new services that truly highlight the power of cloud computing and makes it a tangible technology that's seamless.
And it's this notion of cloud computing and having quick, ready, cataloged access to all your information that will make Google the company and the platform to beat. The company already has most of our Internet activity stored in its cloud–there's that mysterious word again–and it's the ability to analyze, decode, and deliver this information to consumers that really makes Google standout.
On Google+, Google is using its knowledge graph to analyze each post, whether or not it's tagged or marked. Google will analyse the post and automatically add hashtags and even if a photo isn't labeled, Google can analyse the content of the photo to tag it based on popular landmarks even if no geotags were attached.
But that's just the beginning. The power of cloud computing really shines with Google's new photo editing suite, which brings some of the most advanced powers of Adobe's Photoshop suite to even the most basic Android smartphone.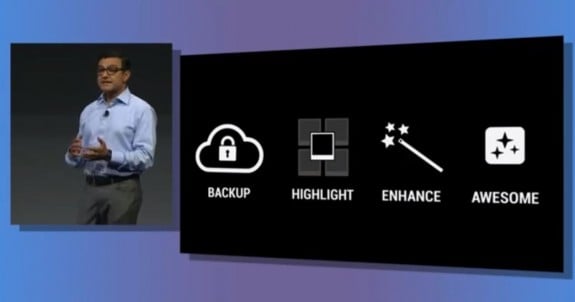 Sure, quad-core flagships possess plenty of computing power, but the power really shines when you consider that single-core and dual-core phones can still deliver Photoshop-level processing. This is because the images are processed via Google's data center and the resulting edited image is then sent back to the phone, whether if it's a basic single-core device or an advanced quad-core machine.
Backup, as its name implies, is what we know of the cloud currently–to backup and store images.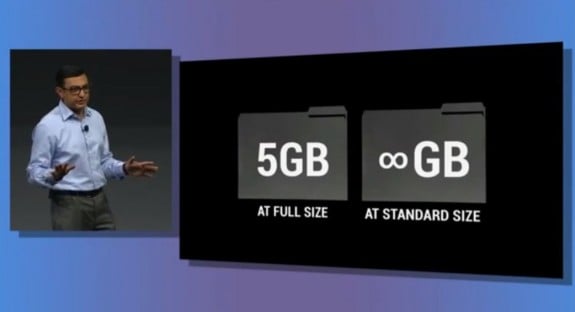 Highlight, with the photo suite, really shows the computing power of Google. Google can select the best photos out of an entire photo roll or photo library by scanning the images for blur, duplicates, bad exposures. These qualities would eliminate the images from the highlight reel and Google would include images with faces and landmarks.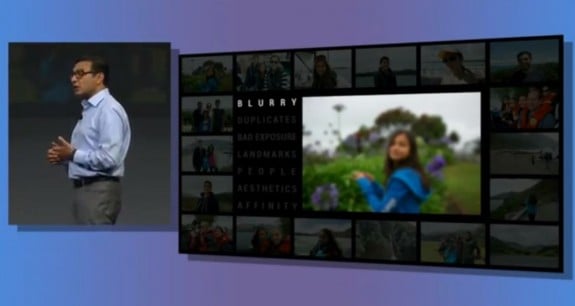 The auto enhance feature works like some of the more powerful tools of Photoshop, but without the steep learning curve.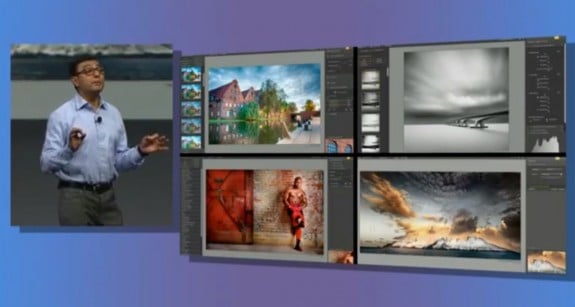 Google will use intelligent software algorithms in the cloud to automatically enhance your images so that they pop and stand out.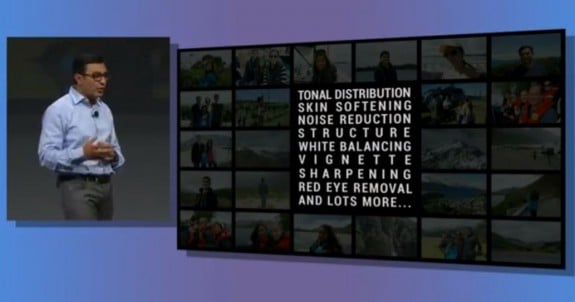 Facial recognition and skin tones will be considered to create more pleasant images.
And finally, Google's Auto-Awesome mode is a great tool. Google says that the tool creates a new photo from photos you've taken based on some conditions.
I've complained before with some of the consumer "modes dial" on smartphone cameras in that these modes require users to actually plan for events to happen and choose the mode ahead of shooting the photo.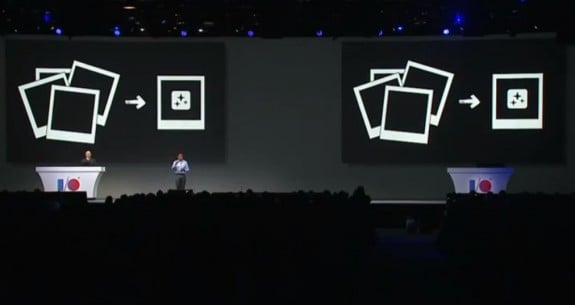 For example, if you want to create an animated GIF, you'd have to use the right mode. And if you want to capture images and have the camera stitch together an image where all the people in your photos have their eyes opened and are smiling, you'd have to select that mode prior to shooting. With Auto-Awesome, Google will scan all your burst shots or similar images and automatically apply the proper effects and stitching to create panoramas, GIFs, shots where everyone is smiling with eyes opened, and more.
Nokia is attempting to do something similar through the launch of the Smart Camera mode on the Lumia 925, but Google really shines here by leveraging the power of the cloud through uploaded (or automatically uploaded) images to Google+.
The impact here is that it really democratizes the technology and gives everyone access to the same power. Power is shifted from the device to the cloud, where all the processing power is required to do the computing magic.
And Google is extending its knowledge of information to other areas from maps to social and music. It's this same information knowledge that will help Google anticipate search. The company made a bold proclamation at I/O that search is dead, and to a point that will become more clear as Google Now becomes smarter. This will put Google at a greater advantage than rivals, like Apple, who do not have our Internet history at its disposal to combat Google Now.
So it's this stored knowledge that makes even the most primitive phone more powerful, and this will make technology even more accessible.

As an Amazon Associate I earn from qualifying purchases.