With S3 Graphics Under Its Belt, Will HTC Roll Out Custom ARM Processors?
HTC confirmed that it is intent on completing its acquisition of graphics company S3. After stating its intention to purchase S3 for $300 million for the company's 270 patents to thwart Apple's claims with, the S3 patent claims against Apple were dismissed forcing HTC to re-evaluate its investment. However, HTC general counsel Grace Lei confirmed that HTC will go through with its acquisition, stating that the company's patent portfolio as 'valid and strong' and that the decision was made after 'cautious assessment.'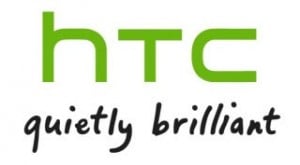 While the patents are not immediately useful to HTC at this time given that S3's claims against Apple were dismissed earlier, what is material in this purchase is S3's technologies with graphics. Though S3's expertise is with desktop technologies, the company's experience with performance and power efficiency can help HTC in the future.
This could potentially allow HTC to roll out and deploy its own custom processors based on architecture designed by ARM Holdings. HTC could bundle ARM's application processor with its own GPU designs and create custom chips to further differentiate its products, much in the same manner that Apple has done with its A4 and A5 processors.
Rival Android manufacturer Samsung already creates its own processors. Samsung's single-core CPU was marketed under the Hummingbird name and the company's dual- and quad-core offerings are branded under the Exynos moniker.
HTC has already begun to explore the chip space. The company created its own custom image processor on the One series smartphone to allow customers to capture better photos and videos. That processor is known as Image Sense. With a custom applications processor with its own graphics capabilities, HTC could potentially attract customers from other manufacturers if it could prove its graphics solution and chipset is strong.

As an Amazon Associate I earn from qualifying purchases.