Withings WiFi Scale Analyzes Carbon Dioxide So You Can Live Healthier
Withings' latest generation of WiFi-enabled body weight scale adds a number of new sensors that will allow users to live healthier lives. Announced at the Consumer Electronics Show in Las Vegas, the Withings Smart Body Analyzer WS-50 now adds a heart rate monitor and an air quality sensor in addition to measuring bodyweight. All the information is then sent over your WiFi network to the Internet or can be synchronized with your iPhone or Android device over Bluetooth and the accompanying app so you can track your healthy (or unhealthy progress).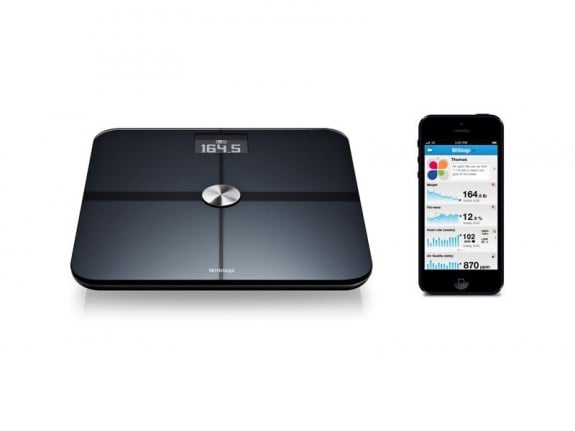 Of note, the air quality sensor measures carbon dioxide, or CO2, which according to Withings can build up in confined spaces, such as your bedroom. Excess levels of CO2 is not good for your health and can cause problems that affect sleep, induce headaches, and cause dizziness among other health problems.
The Smart Body Analyzer WS-50 will retail for $150 and will help users monitor their health.
With a smartphone serving as a mobile computer that goes around with you everywhere, health accessories like the Withings scale, a blood pressure monitor, and even the Nike+ Fuelband, users can see their daily activity levels, food intake, and exercise and how it affects their overall health.
With a new year and new healthy resolutions, there should be quite a bit of fitness accessories that should be appearing.

As an Amazon Associate I earn from qualifying purchases.