Words, Words, Words: Ballmer Says Tablets are Job One Urgency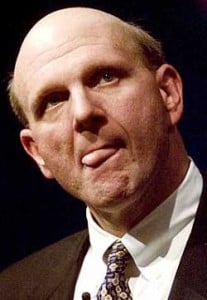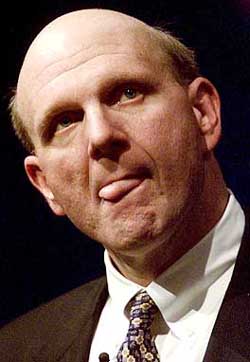 Steve Ballmer was performing during a financial analyst's meeting and began talking about Microsoft and Tablets by saying "We'll talk about slates and tablets and blah, blah, blah, blah." Much of what else he said about Microsoft's and Tablets is functionally the equivalent of blah, blah, blah. We've heard it all before and at the moment, (stressing at the moment,) it is all words, words, words. Yes, Tablets will be introduced with Windows 7 as the OS, they will be released when they are good and ready, and Microsoft says it is going full guns.
Ballmer did say things will change when Intel's lower powered Oak Trail processors are released next year. Perhaps that's a hint as to why 2010 will pass by with much fewer releases than everyone thought back in January. But, he also seemed to bemoan the waiting game saying that Apple had sold more than he would have liked them to sell, and he's not alone there, I'm sure. To be fair, no one else has anything else by words in this game yet either beyond Apple. There's lots of talk, lots of promise, and lots of… words.
Here's a link to the transcript of the Tablet section of the call. Ina Fried also has some reporting on this.

As an Amazon Associate I earn from qualifying purchases.