World Backup Day: Backup Your iPhone and iPad Automatically
Backing up your iPhone or iPad is easy, but not many people do it because you have to turn on Wi-Fi sync, or plug your iPhone in every once a while.
To celebrate World Backup Day on Saturday, GottaBeMobile wants to show you the easiest ways to make sure that your iPhone or iPad is always backed up.
It's incredibly easy to forget how much information we store on our iPhones and iPads. Thanks to great cameras and lots of storage we have photos and videos of vacations and important family moments, important work and personal documents, and other important documents and data you wouldn't want to lose.
You should take 5 minutes to backup your iPhone or iPad today.
iCloud for Backup
If you're running the latest version of iOS, iOS 5 or iOS 5.1, it will back up most of your information without you having to do anything.
Apple introduced iCloud last year as a free way for iPhone and iPad users to backup their data. In addition to storing your contacts, calendars and 1,000 most recent photos, iCloud offers access to all of your iTunes purchased apps, music and videos.
https://www.youtube.com/watch?feature=player_embedded&v=DCjeSNomXrU
(Read: What is iCloud?)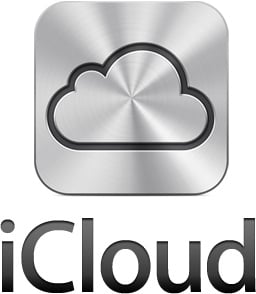 iCloud is simple to set up and it is easy to use on Mac or PC, so we suggest that all iPhone and iPad users update to iOS 5.1 and use iCloud.
How to Use iCloud:
Unfortunately, if you have lots of photos or app data you can't back it all up iCloud without spending lots of money, which is why we recommend using WiFi Sync.
Wi-Fi sync
Instead of plugging your iPhone or iPad in your computer to back it up, you can turn on Wi-Fi sync.
Once the settings turn on, every time your computer is on and your iPhone or iPad is plugged in and charging, it will sync to your computer.
This is great, because that will always sync your new iTunes information to your iPad and you'll always have a backup that's as old as the last time you charged your device. That's a lot better than most people's backup which is months old.

If you don't have the latest version of violence, you can updated on most devices. If you have an older device like the iPhone 3GS and are worried about slow performance, don't be. Read our iPhone 3GS iOS 5.1 performance and final impressions for more.
How to use Wi-Fi sync
You will need to plug in to setup WiFi Sync, but once you have it configured, your iPhone or iPad will sync automatically when connected to power.
I use WiFi Sync to keep my iPad and iPhone backed up and in sync with my computer because I have too much data to back up to iCloud at an affordable price.
—
If either these solutions work, you can always just plug your iPad or iPhone. Eventually you'll forget to do that and be stuck with a very old backup. That's why we don't recommend plugging in to backup as a permanent solution.