Wozniak: Steve Jobs Reincarnated at Microsoft With Surface
Speaking at the Entel Summit in Chile, Apple co-founder Steve Wozniak made a comment that co-founder and late Apple CEO Steve Jobs may have been reincarnated at Microsoft. The comment was made in response to a question posed to Wozniak about what he thought of Microsoft's Surface tablet.
It's as if "Steve Jobs came back reincarnated at Microsoft" to build a beautiful device, Wozniak quipped. Wozniak intends to see, own and use the Surface.
The video above was posted on Business Insider.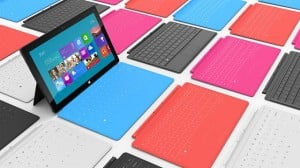 Wozniak says that recent products coming out of Microsoft, including Windows Phone on Nokia's Lumia 900 series are beautiful. His comments are not unexpected given Wozniak has been very vocal about Apple's and its competitors products in recent years. Wozniak has also never been one to shy away from using competitor products in the past and was seen with a Galaxy Nexus on Google's campuses as well as waiting in line to purchase the Lumia 900 on AT&T in the U.S.
The Surface tablet is Microsoft's first foray into the tablet hardware space, featuring a simple design and a smart cover that doubles as a keyboard. When the device was introduced, it was speculated that Microsoft entered the hardware space to create its own branded tablet because it did not trust traditional OEMs to deliver Windows 8 as the partnership with HP to launch the Slate 500 was not as successful as Microsoft had hoped for in the past.
Though Wozniak appears genuinely interested in the Surface tablet, we'll have to wait to see if Tim Cook and company at Apple all express the same sentiments or if Apple will feel that the Surface and the accompanying smart keyboard cover infringe on its design patents similar to the way that Apple is going after rival Samsung for the Galaxy Tab 10.1.

As an Amazon Associate I earn from qualifying purchases.