WPDevCon 2012 – An Independent Windows Phone Developers Conference
The first independent Windows Phone developers conference has been announced for October 22-24, 2012 in San Fransisco.
This is great news for Microsoft and Windows Phone. This will be the 1st Windows Phone only, independent developers event. If this conference actually materializes, it shows that there is interest outside of Microsoft in Windows Phone development.
The conference is hoping to offer more than 50 classes and workshops. They plan to have an exhibition hall for companies selling products and services for Windows Phone developers as well. According to the press release, they are expecting to host more than 500 developers and 30+ exhibitors and sponsors.
The Conference Director is Ted Bahr, President of BZ Media and he seems quite excited about the conference.
"Windows Phone is the next red-hot mobile platform. Forward-looking developers need a place to come up to speed on how to build those apps. WPDevCon is the first dedicated conference for Windows Phone developers – and the best place to bootstrap or extend your Windows Phone app effort will be at WPDevCon."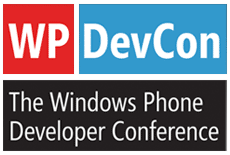 I am excited about the conference as well since it means that more and more developers are considering Windows Phone. I do want to see Windows Phone succeed and developers are needed if that is going to happen. Right now, it seems as Microsoft is holding a double-edged sword. You have developers out there saying that they are going to wait to develop apps for Windows Phone until the platform picks up more steam but on the other side of the sword, you have consumers waiting for better app support to give the mobile OS a chance.
Too bad this conference isn't sooner. I'd like to see the movement start sooner.
Make sure to check out WPDevCon if you are interested in being a speakers or sponsor. For more information visit WPDevCon.
Source: SD Times via WP Central

As an Amazon Associate I earn from qualifying purchases.