Wrapping Up The Solar UMPC Tour
It's over. Steve "Chippy" Paine has completed his Solar UMPC Tour, and if you haven't been following his exploits Bjorn Stromberg on UltraMobileLife.com conducted a post-tour interview with Steve. Steve recently biked across Germany using solar panels to power up his mobile gear and it looks like it was quite the adventure.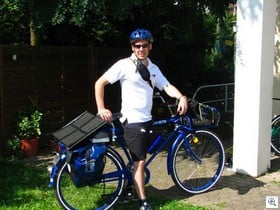 This article may contain affiliate links. Click here for more details.