WritePad for iPad Gets Evernote Synchronization and We've Got Codes To Get You a Free Copy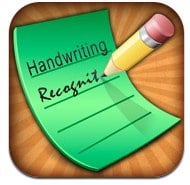 The folks at Phatware who create WritePad for the iPad (and other platforms) have recently updated WritePad for the iPad to version 5. Listening to their users, they have added synchronization with Evernote as the big feature in this update. For those who may be coming to WritePad for the first time, it is a note taking and handwriting recognition App. The new update also offers improvement in the handwriting recognition system and the ability to upload docs to Google Docs as a PDF or as text.
You can check out a video of Writepad in action here.
We've covered WritePad quite a bit here on the pages of GBM and I personally think that if handwriting recognition is your thing, and you own an iPad, you can't do any better than this App on that platform. The Phatware folks have been very generous along the way offering promotional codes for some of our users. And once again, they are stepping up to offer five lucky GBM readers a chance to get a copy of the new version for free. WritePad for the iPad is normally $9.99.
So, we're going to run a little contest here for those five promotional codes. It's actually not that hard to enter, but we're going to make you stretch your creative muscles a little more this time around. If you want to be eligible to win, send us a doodle, send us a scribble, send us a painting, or a drawing that you've created on the iPad or a Tablet PC, or any other device that you can splash some ink on. The file can be sent as a .jpg or a .pdf, or any other format that you want. We'll select the five winners randomly (there's no artistic judging going on here) from all of the submissions. The contest will remain open through next Friday, April 29 at 12 noon EDT. Send your entries directly to me. To do so click on my name as the author of this post and follow the link to send me an email.
Keep in mind that we're going to post the winning entries (and maybe a few that don't win since we're going to randomly select the winners) so be creative with your doodle, drawing, or whatever.
Have fun!

As an Amazon Associate I earn from qualifying purchases.