WSJ: HP and Others Seek to Undercut iPad Prices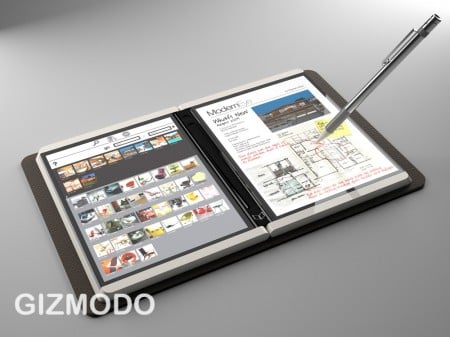 In news that isn't really news, the Wall Street Journal is reporting that HP and other Tablet manufacturers are seeking to undercut Apple on its iPad pricing. Of course they are looking for ways to do this. The real news would be if they weren't.
Breathlessly reporting, the WSJ says that execs from HP will meet in the US and Taiwan in the next weeks to seek ways to bring the price of its Slate in below $629, which is the price of the iPad with a 3G connection. The article goes on to say that other manufacturers (Dell, Acer, and Sony) are watching Apple closely and even mentions Microsoft's Courier design as something to look out for potentially.
What's of interest in the article is the comment that many of these manufacturers risk having their devices seen as simply computers without keyboards because they rely on the Windows 7 operating system, "which is primarily aimed at traditional PC functions." Inkers out there will notice that they don't pick up on the fact that by using Windows 7, these devices might be able to offer Inking as a distinguishing feature. The emphasis is on "might be" in that sentence simply because the digitizer implementation will be key in determining whether or not that will be a successful feature or not.