WWDC 2011 Banners Reveal Apple iCloud Logo
Some spy shots of workers putting up banners at San Francisco's Moscone Center for Apple's upcoming World Wide Developers Conference have revealed a number of things including the logo for the company's upcoming cloud service, iCloud.
As you can see in the photos, the banners highlight the three major products that the Cupertino based company is set to reveal on Monday. The first, represented by the Lion, is of course Mac OS X Lion. The "5" logo obviously is related to Apple iOS 5. And then, the last piece of the equation, a cloud resting upon a metallic background signifying iCloud.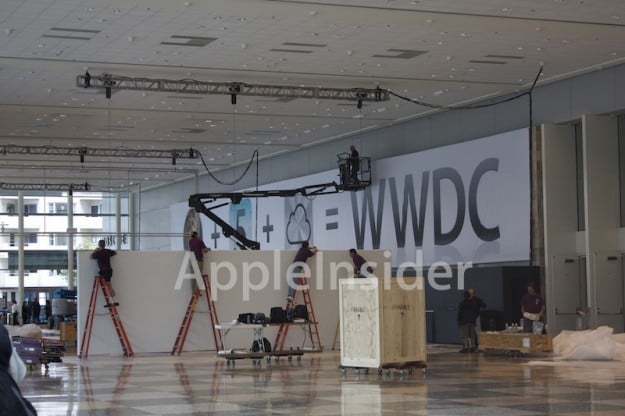 Noticeably absent is anything having to do with a certain piece of hardware that may or may not be getting announced at the keynote on Monday morning.
There are also some additional banners hanging from the ceilings of the Moscone Center however those are still wraps.That being said, it's a little strange how liberal Apple is being with this years announcements.
Via: AppleInsider

As an Amazon Associate I earn from qualifying purchases.