WWDC 2013 Set for June 10th With iOS and OS X 'Innovations'
Today Apple announced that its 2013 World Wide Developers Conference will take place on June 10-14 in San Francisco where the company will likely debut new software for later this year.
World Wide Developers Conference (WWDC) is Apple's annual event for developers where it gives them a sneak peek at the future of Apple software. One the first day Apple typically shows off previews of new versions of iOS and OS X, and it fills every following day with sessions talking about programming for the new platforms.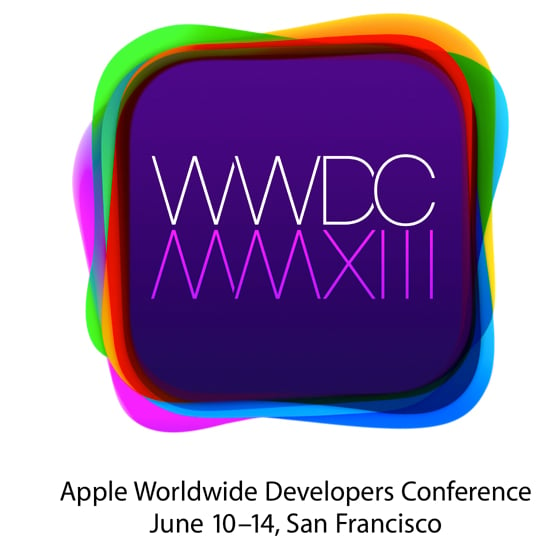 The logo for this year's WWDC looks like a number of colorful iOS apps placed on top of one another. It's hard to get much meaning out of the design, unless it's some sort of hint into Apple's new iOS design language. Otherwise, it looks like just a unique logo for the conference rather than a cryptic hint of the future.
This year Apple will likely use WWDC to debut iOS 7 and OS X 10.9. Apple is on a yearly upgrade cycle for both platforms, and it hasn't talked about upgrades to either since last year.
In the press release, Apple states that WWDC 2013 activities include, "the latest innovations, features and capabilities of iOS and OS X," specifically how these relate to app functionality, performance and design.
Not much is known about what Apple plans for the future of iOS, though there's a chance it will include Apple's rumored "iRadio" and mobile payments. There are also rumors of more Yahoo integration.
Some rumors say it will come with a major new design, while others say it will look largely the same. Apple executive Jonathan Ive recently took over the design of iOS following the departure of Scott Forstall over Apple Maps.
With Ive in charge Apple may move away from skeuomorphic designs, changing the parts of the OS that try to mimic real-life analog objects like the bookshelf in iBooks or the stitched leather in Calendar. There's no hints as to any other changes Ive and his team might implement, though a number of concepts and jailbreak tweaks have a few ideas, mostly concerning the lockscreen and widgets.
Similarly, not much is known about the next version of OS X for the Mac, though it stands to reason that Apple might move away from skeuomorphic designs there as well. OS X 10.9 will also likely bring more iOS features to the Mac as Apple did with Lion and Mountain Lion.
While Apple will likely debut new software at WWDC, don't expect any new devices until a few months later.

As an Amazon Associate I earn from qualifying purchases.