WWDC 2013 Roundup: iOS 7, Mavericks And More
While Apple's World Wide Developer Conference, is only barely into its second day, the company has already used the platform to a launch a new bevy of products including iOS 7 and OS X Mavericks.
While the product announcements like iTunes Radio could be perceived as reactionary that doesn't matter as few other companies have the reach and collective user mind share to pull off many of the changes Apple announced to iOS and Mac OS X.
Users shouldn't think for a second that the company has stuck to playing it safe as changes in its iOS mobile platforms' design and usability mark the first  time the company has made alterations iOS' design language altogether, whisking away Apple's world-famous skeuomorphism in favor of creating a user experience that's both altogether different and familiar to longtime users.
Here's a look back at Gotta Be Mobile's coverage of all the news from Apple's World Wide Developer Conference thus far.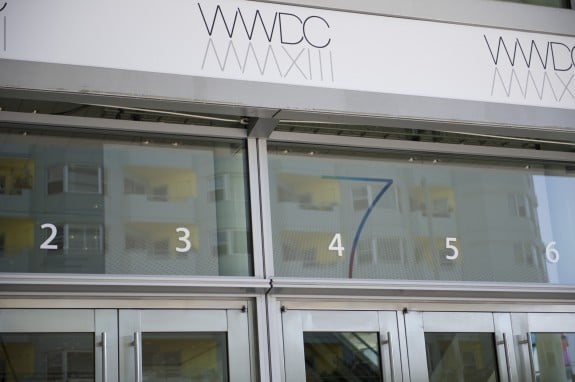 Seemingly tasked with taking on password collection and syncing tools like 1Password, & LastPass, Apple's iCloud Keychain will allow users to share personal information on all of their devices running Mac OS X and the iPhone.
Apple will now make its book purchasing platform available to users on Mac OSX so that users can sync, read, and manage the textbooks, fiction and non-fiction on devices besides their iPad, iPod Touch or iPhone.
Following in the footsteps of Windows vendors who showcased their own updated computers using Intel's new Haswell chipsets, Apple unveiled two new versions of the MacBook Air that boast a seriously impressive 13 hours of battery life on a single charge.
Never content with not showcasing the depth of their application catalog has, Apple chose to highlight the applications it found the most well designed over the past year, including titles like Badland, and Yahoo's new weather application.
In addition to that top-to-bottom redesign of iOS, the company also included a number of small improvements designed to bolster the usability of the platform, chief among, a totally refreshed lock screen that opens no matter where you swipe.
There's plenty of innovation in iOS 7, though some of it might not have necessarily come from designers and feature creators inside the company.
In a completely redesigned operating system, it's sometimes hard tell the difference between superfluous features and what's really important. Gotta Be Mobile has a complete roundup of all the features users will care about the most.
While Apple did showcase the software it's next iPhone will be running, it didn't so much as drop a clue about when users can expect an upgrade to the iPhone 5.
As part of its slide on new developer features coming to the iOS SDK, Apple also indicated that it's included support for third-party gaming controllers in its next version of iOS.
Apple's updated Siri voice assistant for iOS will allow users to choose between two voices. What's more, the company also made it the next battle ground in its fight with Google by replacing its built-in functionality with those of Bing, Microsoft's search engine.
It's been long rumored that Apple would create its own music subscription service to rival those of Spotify, Google and Microsoft. iTunes Radio is coming to users with their upgrade to iOS 7.
For all the excitement over its newly updated MacBook Air laptops, Apple failed to even mention anything about a refreshed MacBook Pro using the latest Intel chipset.
Apple's new iCar program will allow for the seamless use of its Siri voice assistant in automobiles.
As is tradition, Apple will once again take this year's iOS update to drop support for older devices that aren't able to reliably handle the demands the updated operating system requires. This time, it's the iPhone 3GS' turn.
Apple will bring iOS 7, its latest and greatest mobile operating system to iPhone and iPod Touch users this fall.
In announcing the updated iOS 7, Apple believes that its tweaks and design updates make it the biggest change they've ever made to iOS.
By bringing iCloud the iWork Suite to desktop browsers, Apple has finally made the suite compatible with machines running Windows.
Apple's focus might be on mobile devices running its latest and greatest software, but with its tease of an updated Mac Pro, it's showing that it still has desktop hardware design chops as well.
Apple seems to be moving to integrate the maps application of its new OS X and iOS Maps application to create new experiences, like being able to setup trips from a computer running iOS and have it be sent to a user's iPhone or iPad.
After a decade of naming operating systems of large cats, Apple has chosen to branch away from the naming convention with OS X Mavericks.