WWE 2K16 vs WWE 2K15: 11 Key Differences
What's new in WWE 2K16? Here is a look at the WWE 2K16 vs WWE 2K15 games to see what the new WWE 2K16 features are and how they compare to the last generation of the popular wrestling game.
Are there enough upgrades in WWE game to upgrade from WWE 2K15 to the latest version? After exploring what's new, you can make that call for yourself and see what all you get with the new version of WWE 2K.
The WWE 2K16 reviews aren't out yet, so you'll need to check out this list of new features and then wait to see how well 2K delivers the new features in 2K16.
The WWE 2K16 release date is October 27th and the game is available on Xbox One, PS4, PS3 and Xbox 360. We are focused on the 2K16 release for Xbox One and PS4, so there is a chance that some of these new features did not come to the older console.
WWE 2K16 is $59.99 for the regular version. There is also a WWE 2K16 deluxe digital edition for $89.99 that includes the game, The Terminator Pack, Accelerator and MyPlayer Kick Start as well as the WWE 2K16 Season Pass.
The latest trailer features Steve Austin, The Undertaker, Brock Lessnar, Sting and others gather around a bonfire to toss remnants of older selves into the fire. The trailer asks gamers to Raise Some Hell. Mixed in with the fire scenes are small samplings of WWE 2K16 gameplay.
Here is a look at the new WWE 2K16 features that you will get when you upgrade from WWE 2K15 this fall.
WWE 2K16 My Career Mode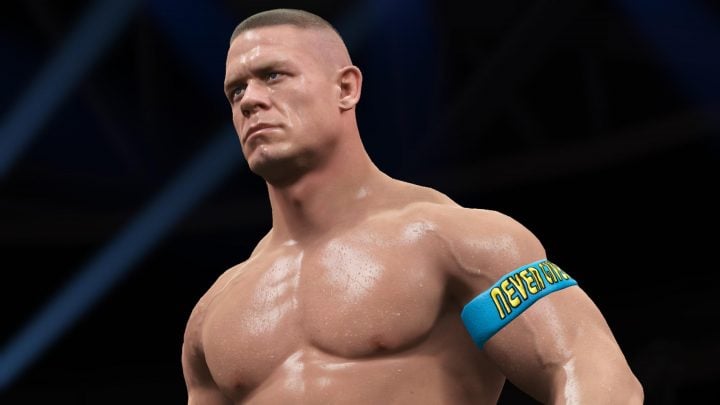 The WWE 2K16 release brings an upgraded MyCareer Mode to gamers who can now play in the NXT brand and become a more developed player before aiming for the WWE roster.
Part of the upgrades include the ability to choose how you want to enter the WWE arena. This adds more ability to customize your story line. You can choose the titles you want to go for, choose to use Tag Team titles and you can also choose how you handle interviews -- which will influence the actual play of the game.
This can create rivalries and alliances -- and how you choose to respond you can change how you play. There are now more options to control how you run in to the match. The overall goal is to make it into the Hall of Fame.

As an Amazon Associate I earn from qualifying purchases.