3 Reasons to Get Excited About PlayStation VR, 3 Not To
The promise of virtual reality – all technology really – is that it can transport us to places that we haven't been before. In gaming, we've seen add-ons attempt to blend the real with the digital going all the way back to the Wiimote. This fall, Sony gets its chance to define what the next major evolution in gaming will be. That's when the company plans to release PlayStation VR.
Like other headsets, Sony's covers the eyes and takes players inside their games. Sony says that it's had PlayStation VR in the work for a long time, even before it released the PlayStation Move controllers and PlayStation Camera in another initiative, called PlayStation Move.
The problem for Sony is that it's only marginally not doing something that others haven't already done. There's a sea of virtual reality headset makers rushing to also capitalize on early interest. Facebook's Oculus Rift is already available. Phone maker HTC has the Vive headset. Samsung, the world's largest smartphone seller, in terms of phones sold, introduced the Galaxy Gear VR last year.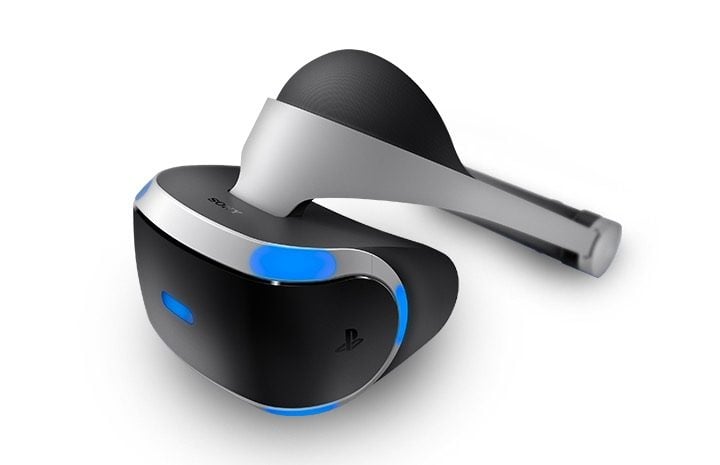 Read: PlayStation VR Release Date: 7 Things Buyers Need to Know
Sony definitely wants you to be excited for PlayStation VR, but should you?
Get Excited: PlayStation VR Games Line-Up
Games, without them any virtual reality headset wouldn't go anywhere. The technology itself could be impressive, but people need something to do with it. Sony's own try at controller-less gaming was marred by a lack of impressive games.
No one can accuse Sony of not learning from that mistake though. With PlayStation VR, the company is putting a heavy, heavy emphasis on games. There'll be enough there to get users started after the October launch, with more coming not too long after.
Batman Arkham VR, looks to be a digital comic book/light gaming experience, all set in the same Batman Arkham universe that people love from previous games. Gran Turismo Sport, Ace Combat, Battlezone and Eve Valkyrie look impressive too.
Read: 8 Exciting PlayStation VR Games
It's not that other headsets don't have a large assortment of games, it's that Sony was smart in leveraging familiar franchises that gamers already enjoy.
Get Excited: Move Controllers Are Optional
What drives the virtual reality nature of PlayStation VR home is its compatibility with the PlayStation Move Controller. That being said, those controllers won't be perfect for every game. This allows video game developers and PlayStation VR players to tailor their experience to the game instead of some blanket policy set by Sony.
Get Excited: Price Compared to Oculus & Others
PlayStation VR has another huge thing going for it. For all the talk about virtual reality headsets being the future of gaming, we've yet to see a moderately affordable virtual reality headset. Oculus, for example, requires a very, very beefy desktop PC with more RAM and a decent graphics card. You can very easily spend $1000 on a PC good enough for Oculus. The headset costs an additional $599.99.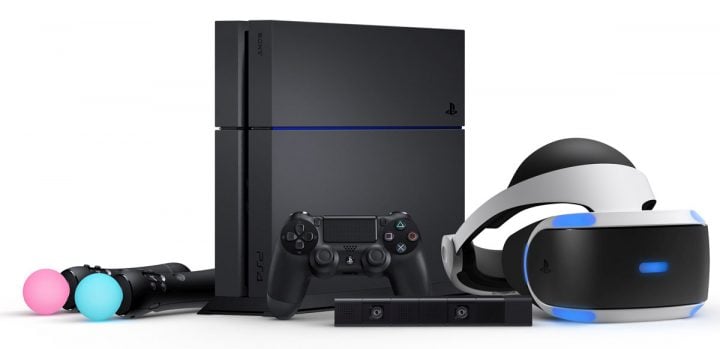 By comparison, PlayStation VR is cheaper. The headset itself costs a more modest $399.99. Users don't get the needed PlayStation Camera or Move controllers with their purchase. As Move controllers aren't required, that makes sense. For $499, PlayStation VR buyers can pick up the PlayStation VR Launch Bundle. This bundle includes the headset, a copy of PlayStation Worlds, the PlayStation Camera and two PlayStation Move controllers.
For those that already have a PS4, that's a setup price of $499 versus $600 for just the Oculus.
Don't Get Excited: Field of View
Getting down the price of the PlayStation VR meant Sony had to make sacrifices. The headset's field of view is a reason to be less excited about it for sure. An average person has a field of view roughly 180 by 160 degrees. Unfortunately, PlayStation VR covers 100 degrees, smaller than that field of view.
The smaller field of view will break the immersion somewhat. The Oculus Rift has a slightly bigger field of view at 110 degrees.
Read: Sony PlayStation VR: What You Need to Know  
Don't Get Excited: PlayStation VR Price
Unfortunately, the price tag cuts both ways where excitement is concerned. The PlayStation VR experience requires lots of extras that certainly aren't cheap. At $499 is still a lot to pay for something that you still need a PlayStation console to use. Right now, the PS4 is selling for $349 on its own.
With the PS VR launch hardware bundle, we're looking at $840 for video game console. That's pretty high, and no one is expecting Sony to quickly bring that price down.
Read: PlayStation VR Pre-Orders Return: What You Need to Know
Don't Get Excited: PlayStation VR Requires A lot of Space to Play
Enabling natural user interfaces – particularly something like VR – takes space. A lot of space, as it turns out. In recently published document, Sony confirmed that players should have some empty space around them when playing games on PlayStation VR. That play area is 9.8 feet by 6.2 feet, the length of an entire bedroom.
If you're confident in the future of VR headsets and have some disposable income, keep on the lookout for pre-orders. Otherwise, you'll need to hunt down one of the units that hasn't been pre-ordered when PlayStation VR goes on sale officially October 13th.

As an Amazon Associate I earn from qualifying purchases.