Xavier Lanier is Re-Awarded Microsoft MVP for Touch/Tablet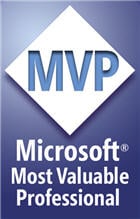 Congratulations appear to be in order around the virtual halls of GBM today. Mr. GBM and Mr. Notebooks.com, Xavier Lanier, was just re-awarded the honor of being a Microsoft MVP in the area of Touch/Tablet. I do believe that this is the second year Microsoft has recognized Xavier's keen insights with the award. That keeps him in the ranks of several other Microsoft MVPs around here.
So, sound off and give Xavier a hearty round of congratulations for his achievement.

As an Amazon Associate I earn from qualifying purchases.