Xbox Design Lab Brings Custom Controllers to All
For as long as there have been video game consoles, there have been users willing to pay more money for a better controller. In the last decade or so, video game controllers made by partners of Microsoft have blossomed. Microsoft has responded to the pent up demand by releasing new Xbox One controllers of its own. First there was the expensive, but definitely lust-worthy Xbox Elite Wireless Controller. Now there's the Xbox Design Lab.
With the Elite Controller, Microsoft wanted to appeal to a subset of its fan base that wanted and needed a controller that was durable. The company also wanted to let users tailor their experience to their preferences. The end result was a controller that lasted longer and performed as well as professional gamers expected. Xbox Design Lab takes some of those principles and goes in the opposite direction. Through the program, anyone can create their own Xbox Wireless Controller.
How Are Xbox Design Lab Controllers Different?
Xbox Design Lab is about giving average users some choice. No, users can't choose what type of thumbs sticks their controller has or what size the buttons are. There are no options for adding ports or changing how the controller works. Instead, it's all about cosmetic upgrades.
With the Xbox One and Xbox One S, users get a plain controller. To get a controller that looks different, users either need to purchase one of the special edition controllers that Microsoft makes, or send their already purchased accessory off to a painting company, like Colorware. Xbox Design Lab takes the guess work and extra steps out of the equation.
Read: Xbox One S Release Confirmed
The service features hundreds of colors, with users getting the option to change what color different components of the controller are. There's laser engraving too. The general idea is that Xbox gamers get to make a controller that's specific to their personality or color scheme. It's also a great way for friends and family of gamers to get something that says about them than just a run-of-the-mill controller. Microsoft boasts that there are 8 million different combinations for gamers to create, which makes sense given that users can decide on button color, bumper color, body color and even logo color.
Color choices are separated by different regions on the controller, with some colors only available for a specific region. For example, button color choices are severely limited, even though colors for the thumbtacks and directional pads aren't.
Controllers from Xbox Design Lab are different from the Xbox One controllers we have today in that they are based on the Xbox One S' controller. They have cleaner lines, and they offer Bluetooth connectivity so that there's no dongle needed to play games on notebooks, desktops and tablets away from the Xbox One.
How Are Xbox Design Lab Controllers the Same?
Though visually different from the Xbox One Controller that debuted in 2014 with a dedicated headset jack, the controllers Xbox Design Lab ships are the same in many ways.
First, they'll work flawlessly with all the stuff that buyers already own. Xbox One consoles use a wireless technology of Microsoft's own design to communicate. That's in addition to the Bluetooth technology that these controllers have.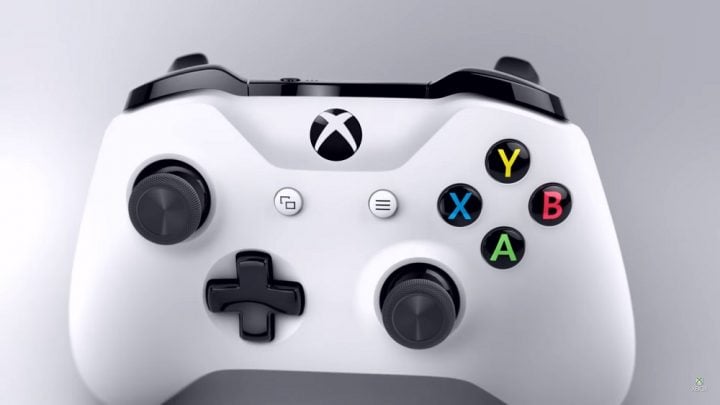 The ports haven't changed either. There's a standard 3.5mm headset jack so that users can connect their existing headphones instead of buying additional accessories, like the Xbox One Chat Headset that once came with console bundles free of charge.
A pair of AA batteries are required to get the controllers ordered from Xbox Design Lab functioning wirelessly. Users can stick the controller's existing rechargeable battery back in too. Other compatible accessories include the Xbox ChatPad that Microsoft released late last year.
Where to find and Order Xbox Design Lab Controllers?
Microsoft only announced Xbox Design Lab at its Xbox Media Briefing at E3 2016. Now the company is busy getting things ready, it seems.
Microsoft is taking orders from Xbox Design Lab right now. That being said, the company doesn't expect to send the controllers that users have already pre-ordered until September, though. Laser etching, the feature that lets users add a custom message to the controller, costs more on top of the base $79.99, it seems. It's unclear how long shipping will take once Xbox Design Lab finally begins shipping controllers regularly.
https://youtu.be/yGxxXkDqRS8
Anyone can design a controller for free and share it to their Facebook or Twitter accounts as inspiration for others or as a keepsake.
All told, the Xbox Design Lab is an excellent way to quickly and easily get a custom Xbox One controller without the hassle that doing so used to require on the part of users. Microsoft hasn't said if it has plans to expand Xbox Design Lab outside of just controllers. Presumably, if they sell well, the company just might.

As an Amazon Associate I earn from qualifying purchases.