Xbox Live Games with Gold for August 2016: What You Need to Know
For the hardcore gamer in us all, Microsoft offers up Xbox Live Games with Gold to owners of its Xbox 360 and Xbox One gaming consoles. Billed as a perk of the company's subscription service itself, Games with Gold sometimes doesn't get the attention it deserves. That's mostly because the company doesn't offer up a simple enough explanation for what the program does.
There's some nuance involved, but the idea is simple. Through Games with Gold, Microsoft gives users free games to play. The company does this because it wants users to subscribe to its Xbox Live Gold service, everything that the company does is about driving users to it.  Xbox Live Gold is most well-known for being the only way to play games with a friend on Xbox, but Microsoft hopes to keep even those that don't play online a lot subscribed.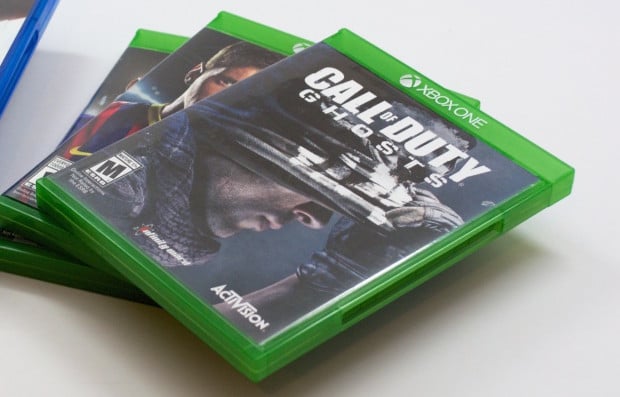 Read: Is Xbox Live Gold Worth Buying?
Xbox Live Games with Gold for August 2016
Until the end of August, Xbox Live Games with Gold is relatively quiet.
Xbox 360 users can expect Spelunky from August 1st until August 15th. Because of Xbox One Backwards Compatibility, Xbox One owners with Xbox Live Gold get to play it and Beyond Good and Evil HD, which launches on August 16 and stays around until August 31st.
Xbox One owners have something a bit more exciting to look forward to. Xbox Live Games with Gold for August gets Xbox Live Gold subscribers Warriors Orochi 3 Ultimate completely free all month. From August 16th to September 15th, Microsoft will let users add WWE 2K16 to their digital collection free of charge.
What is Xbox Live Games with Gold?
$700 in free games, that's what Microsoft's Xbox website promises to Xbox Live Gold users each year. Again, it's hoping to keep you around and using Xbox Live. These digital downloads come with the base game.
If you already had the game already, your save syncs to the digital version that you download through Games with Gold. Feel free to trade in that disc version and continue where you left off. The title sticks with you for as long as you have an Xbox One, or however long you stay subscribed to Xbox Live Gold, which is where the loyalty trick comes in. Cancel Xbox Live Gold, and all of those games won't become playable again until you renew your subscription or buy the game outright. An Xbox Live Gold subscription is $59.99 a year or $9.99 a month.
Since only subscribing to Xbox Live Gold is required for the program, Microsoft encourages users to treat the Games with Gold almost like an insurance program for future purchases. Even someone who only has an Xbox 360 today can redeem Games with Gold titles online each month. Those titles will be waiting for them in their My Games & Apps Library if and when they update to the Xbox One.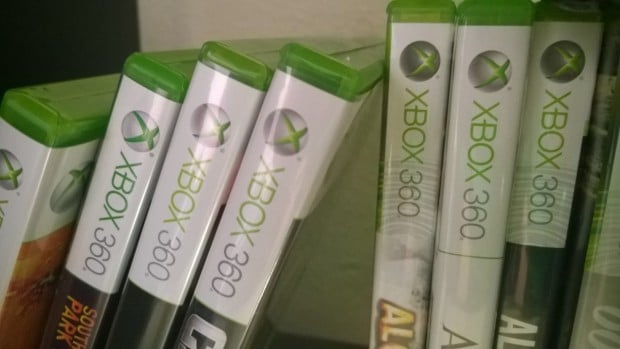 Additionally, Microsoft works to ensure that every game given to Xbox 360 users through Games with Gold is also a part of its Xbox One Backwards Compatibility Program. This means that you can get a free game through Xbox 360 and count on that game and game save working on Xbox One.
What Microsoft doesn't do is provide you with all the content for a Games with Gold title. The program only includes a basic version of the game, with Microsoft sometimes offering sales on content related to that game around the same time. To be clear, any downloadable content purchases are completely optional.
Xbox One consoles that you've set as your Home console will get the game download the moment you add it to your library. Depending on settings changes, you could have to manually download the games you get from the program. Xbox 360 users need to download their games explicitly.
It's important for you to remember that Microsoft doesn't add these games to your digital library automatically, you have to purposely redeem them each month. This means that you could miss out on a game, even if you did have Xbox Live Gold at the time of its debut in the program.
Getting Free Titles with Xbox Live Games with Gold
Microsoft has adjusted the amount of titles included with Xbox Live Games with Gold a few times, but picking up those titles has just gotten easier.
Xbox 360 games that are compatible with Xbox One now surface in the Xbox Store on Xbox One on their own. This means that you can easily browse to them and add them to your collection without first going to the Xbox website.
Getting the game you want requires some timing. Rather than offer all games to members every month, Microsoft has Games with Gold on a rolling schedule. What games are available to you depends on what calendar day it is. During some months, a single game will be available the entire time, with Microsoft adding in another half-way through. The company provides the timing and other details that users need about each month's Games with Gold titles the week before those titles become available. As such, we know about what games will come free in February in late January, for example.