Xbox Music & Video Arrive on Windows Phone, Saving It From Itself
Users of Microsoft's Windows Phone 8 operating system can finally sync, purchase, download and stream content from Microsoft's own Xbox Music and Video services thanks to two new in the Windows Phone Store.
Of the two, Xbox Video is probably the application Windows Phone users have hoped would arrive the longest. With the app, users can finally purchase television shows and movies from the Xbox Video service that Microsoft makes available to users in Windows 8, online, the Xbox 360 and the new Xbox One.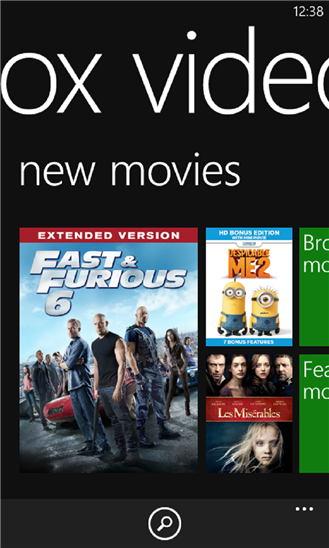 The app's arrival is historic because until now Windows Phone users have only had the option to side load Xbox Video content on their devices. Even that small bit of functionality was dropped in Windows Phone 7, leaving Windows Phone 8 users to acquire movies and television shows from places that didn't restrict playback using digital rights management technology.
For example, users couldn't load content from iTunes, Amazon or any place that allowed digital video downloads legally. With Xbox Video on Windows Phone, users will finally be able to access the video content they've already purchased from Microsoft's now mostly retired Zune service and other places where Xbox Video is available.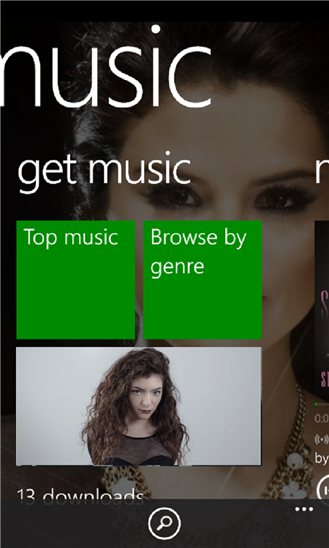 Though it isn't as exciting as Xbox Video, Xbox Music on Windows Phone's arrival won't be celebrated any less. Users with an Xbox Music Pass can finally add music to their cloud collection and auto sync playlists from their Windows Phone devices. While Xbox Music has been available on Windows Phone for some time, its experience was tied to Windows Phone's update cycle. Microsoft hasn't shipped a large-scale update to Windows Phone since November of 2012. The issue left Windows Phone owners with an experience that couldn't even match the Xbox Music experience on iOS and Android.
Read: Microsoft Bolsters Xbox Music Pass with iOS and Android Apps
That users are finally gaining much-needed functionality isn't why this story is a big deal. In fact, it's almost small when compared to what the release of Xbox Music and Xbox Video alludes to for Windows Phone. The decision to move these apps into the Windows Phone could be an early sign that Microsoft is planning to move other core experiences out of the Windows Phone operating system itself. In theory, such a move would allow teams inside Microsoft to update their Windows Phone experiences faster than they can today.
It's a tactic Google has used to push out more frequent updates to users of its Android operating system.