Xbox One Backwards Compatibility Release Date Revealed
Months after it was first announced at Microsoft's 2015 Xbox Media Briefing, we're finally getting the last crucial details about Xbox One Backwards Compatibility. Microsoft says that the New Xbox One Experience software update that contains the new feature will arrive for all Xbox One owners on November 12th.
Microsoft has yet to post anything about the release date on its own blogs or website. Instead, it was during last night's Halo 5: Live livestream that we learned the release date of the New Xbox One Experience. Called the NXOE by Microsoft, this software update changes the entire interface of the console. The OneGuide is available for everyone directly on the console's home area. Microsoft revealed back in June that the New Xbox One Experience would bring with it backwards compatibility for games made specifically for the Xbox 360.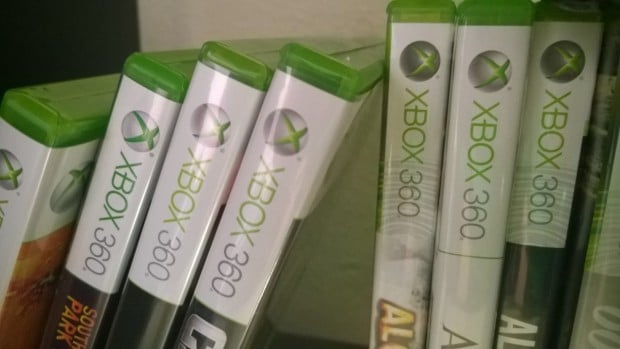 Backwards compatibility for older games is already available to members of the Xbox One Preview Program. So is the rest of the New Xbox One Experience.
During the event last night, Xbox head Phil Spencer confirmed that the New Xbox One Experience arriving on November 12th. He didn't talk at length about any features that will make it into the update that haven't been revealed yet. He didn't give release details for features the company has already publicly said are coming in the New Xbox One Experience, but aren't included yet either. For example, sometime next year Xbox One owners will be able to record broadcast television to their Xbox One console and store it later for streaming or offline viewing. Users who download the New Xbox One Experience on release day won't get the Cortana Personal assistant that Microsoft showed off at its E3 Media Briefing either. Microsoft will release that feature this year to members of the Xbox One Preview Program, then release it for everyone else sometime in 2016.
Xbox One Backwards Compatibility is important because Microsoft is hoping to attract as many Xbox 360 users to Xbox One as possible this holiday season. With the feature, the Xbox One runs software that completely emulates the Xbox 360. Users can play their favorite games online or stick to single player. Any digital games purchased directly through the Xbox 360 simply show up in that Xbox One owner's game library once the feature is released.
Read: Xbox One Backwards Compatibility: What You Need to Know
Disc-based games work with Xbox One Backwards Compatibility too. Owners of compatible games simply slide the disc for that game into their Xbox One. The Xbox One itself will reach out to Xbox Live to find a digital download for that game. Once downloaded, the game is completely playable on the Xbox One with an Xbox One controller and all. Modern conveniences, like recording video, streaming and snapping apps work too. Gamers do have to keep the disc for their Xbox 360 game to play that game on the Xbox One. As such, buying a game then selling it while trying to still play the game isn't something that users can do.
The other issue with Xbox One Backwards Compatibility is the game library itself. Microsoft plans to launch the feature on November 12th with a 100 or so titles from participating developers and publishers. To be clear, publishers actually need to give their consent for Xbox One Backwards Compatibility for their titles. Microsoft says it plans to add games to list of titles on an on a regular basis going forward.
Titles from Borderlines and Mass Effect are already confirmed to be amongst that list of around 100 titles available at launch. It makes sense that titles published by Microsoft would be available with the feature too.
To play your old games on Sony's PS4, you have to rent them from the game's PlayStation Now cloud gaming service.

This article may contain affiliate links. Click here for more details.