Xbox One Backwards Compatibility Trick Is Bad News
If you're considering using that widely-shared trick to unlock Xbox 360 functionality on your Xbox One, don't. Microsoft wants you to know that there's no way to do so, and attempting to will brick your console.
Microsoft's Larry Hryb took to Twitter late last week to confirm that there are no software tricks that will allow the Xbox One to become compatible with Xbox 360 games saying, "To be clear there is no way to make your Xbox One backwards compatible & performing steps to attempt this could make your console inoperable."
The statement became necessary after an image containing six steps to unlock backwards compatibility on the Xbox One surfaced last week. Unfortunately, users who tried the trick were actually tampering with the developer features of the Xbox One without realizing what they were doing, effectively rendering their console a $499 paperweight.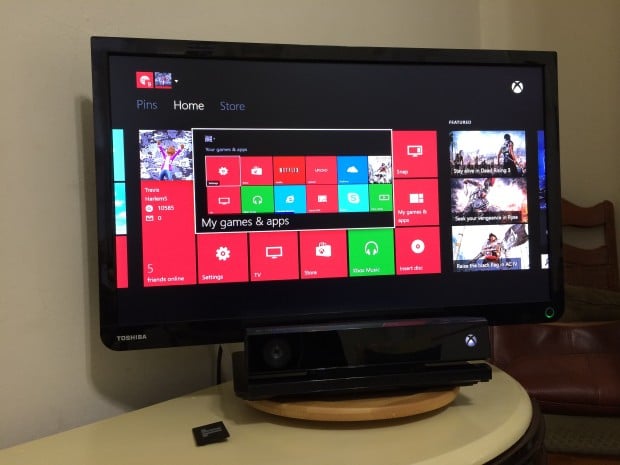 Although some users have questioned Microsoft's decision to leave software items that could damage the console's software available to users, finding the menu is actually pretty difficult to do without already being informed of its existence. In fact, finding it requires heading to a certain area of the console's settings and pushing buttons in a very specific manner. That's something most console users will never do.
Presumably, it's through this area that users will eventually be able to turn their Xbox One into an Xbox One development kit once the [email protected] program becomes widely available. Microsoft announced that all users would be able to create games on their own console at some point in the future. Unfortunately, Microsoft didn't share an exact date for the program's launch.
Read: Microsoft May Allow Self-Publishing on Xbox One (Update: Confirmed)
Users who have already tried the trick and disabled their Xbox One are encouraged to contact Microsoft's support team for further instructions. Microsoft hasn't shared details on how it plans to help users recover from the issue – if that's even possible. Each Xbox One is covered by a warranty however, it's likely that the warranty doesn't cover issues relating to users making unauthorized changes to the Xbox One's firmware.
The Xbox One is on store shelves now for $499.

This article may contain affiliate links. Click here for more details.