Xbox One Buying Guide – What Xbox One Games Should You Buy?
Despite Microsoft now not advertising anything else, the Xbox One is an entertainment console. For the better that means that users can expect to enjoy music, television shows on Microsoft' next generation console.
For the purposes of this portion of the buying guide, you can forget all about everything that doesn't involve playing a video game. Why? Because, though the Xbox One offers a ton of different features, it's first and foremost a video game console. You don't need Xbox One games with your Xbox One console, but you'll definitely want some.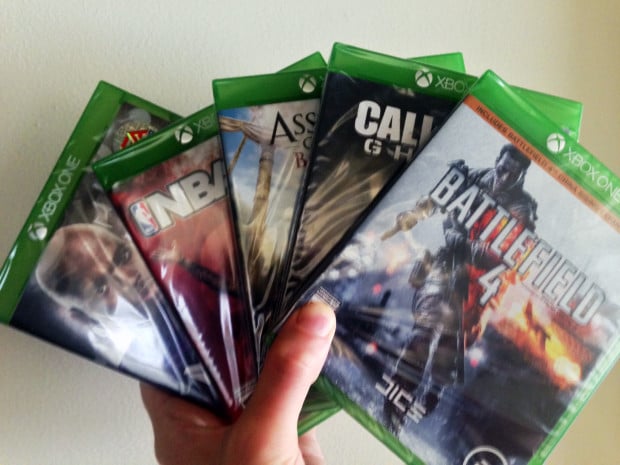 Read: Xbox Music Review
In previous installments of the Xbox One Buying Guide we've covered other parts of the buying experience. In the Accessories You Need we broke down what trinkets and add-ons you should purchase with your Xbox One for the best experience. In Which Xbox One Should You Buy we broke down what the different Xbox One bundles that come with games or a Kinect 2 sensor are.  It's a good idea to go back and look at those for any buying tips that might be relevant to you.
Now let us talk about Xbox One games. We're dividing the games here into interest groups. More specifically, we're dividing them into what games are family friendly and what games aren't based on their rating.
Family Friendly
What makes a family friendly video game? If you're a casual gamer who is buying the Xbox One for a member of the family, you're probably wondering why the games listed here are so much more family friendly than the others later in this buying guide. A family-friendly game is title that avoids gore and violence. It's fairly approachable so that anyone can play whether they're new to an Xbox One controller or not. The most family friendly games on the Xbox One use the Kinect 2 sensor to control gameplay. That means there's no button pressing and you move in front of the sensor to use your hands to control what happens on screen.
Lego Batman 3
With the last generation of consoles, video game developers and players discovered that with a bit of whimsy almost any franchise can be turn into a successful Lego game. Lego Batman 3 has the same winning formula. There are licensed characters and a familiar world wrapped in the familiar Lego design. Beyond offering some light platforming and familiar characters, Lego Batman 3 is hilarious. Lego Batman 3 Gotham Deluxe Edition costs $74.99 from the Xbox Store.
Fantasia Music Evolved
Fantasia Music evolved is a rhythm game but only in a strict sense. Fantasia Music Evolved doesn't require any musical instruments. Instead, it lets players use their Kinect 2 sensor and their hands to recreate some of the most memorable music from the Disney library. There are multiple instruments and synthesis in the game so that players can create just the right sound. Popular songs in the game include Zedd and Hayley Williams' "Stay the Night" and "Let it Go" from Frozen. Fantasia Music Evolved is $59.99.
Kinect Sports Rivals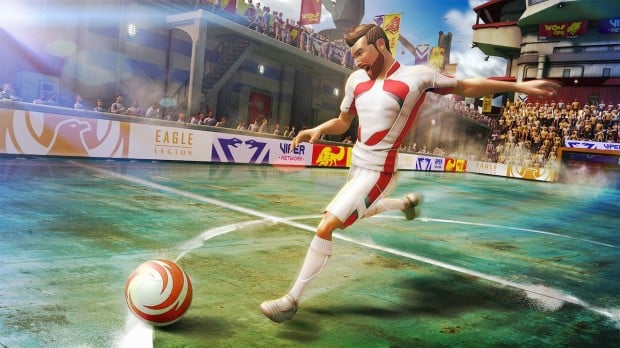 The Xbox One's Kinect 2 is incredibly useful. It has an infrared blaster that allows the Xbox One to communicate with cable boxes, audio equipment and television sets. With Kinect Sports Rivals, the Kinect 2 sensor is also a way to go rock climbing, play tennis and bowl with the entire family. You simply move your hand around and the game interprets those motions and acts on them. Every Xbox One doesn't come with a Kinect 2 sensor. As such, it's a good idea to make sure you pick up an Xbox One that does or plan on buying the sensor and the game. A Kinect 2 sensor costs $149.99 outside of an Xbox One bundle. Kinect Sports Rivals is $49.99 from the Xbox Store. The Kinect 2 sensor works on more Xbox One games too.
The Xbox One has more family friendly games then these. Look at your local games retailer for more and remember to keep an eye out on each game's rating. Anything with an E is good for just about the entirely family. T is for games that are more oriented for teens and mature adults. M games are meant for players 17 and up and require an ID to purchase at most retailers. So too, do games rated A. They're for adults only. Look for the ratings on the packaging before you purchase any game for your entire family. If you purchase in the Xbox One Store digitally, ratings are listed along with the game's other features.
Not Family Friendly
Grand Theft Auto V
If it feels like you heard a lot about Grand Theft Auto V arriving on store shelves last year, that's because it did. Rockstar Games released an Xbox 360 and PS3 version of the game last year. The Xbox One and PS4 are getting their own version of GTA V this year. This version has the same campaign and multiplayer as the first version, but looks much better and includes a ton of few extras. Grand Theft Auto V is $59.99 from the Xbox Store. You still cars and pull off big heists in GTA V. It is definitely not for kids or even pre-teens.
Assassin's Creed Unity
Assassin's Creed Unity is an open world game that takes place in the streets of Paris, France during the French Revolution. Players take on the role as Arno, a new member of the Assassin Order tracking down murder suspects, defending the people of France and playing enemy to the Templar Order. Co-operative Assassinations are big in this game, instead of a multiplayer experience. In addition, there's a long and detailed single player campaign. It's definitely not kid friendly because of all the blood and gore involved. Assassin's Creed Unity is $59.99 from the Xbox Store.
Sunset Overdrive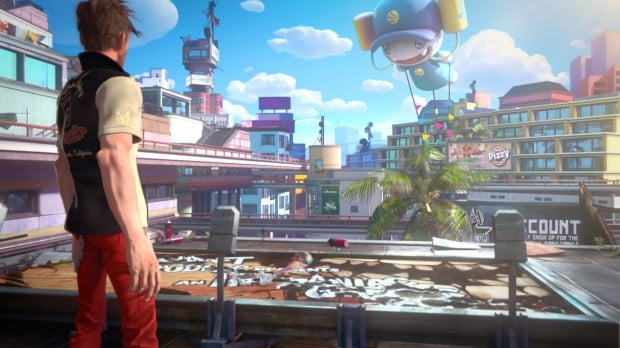 Sunset Overdrive is a shooter on rails with a great sense of humor. Players create their own character and try to stop the zombie infestation that's taken over Sunset City. Explosive teddy bears and outrages weapons are the norm in this game. It also includes a multiplayer mode for teaming up with friends. Sunset Overdrive costs $59.99 for the Xbox Store.
All of the links provided in this buying guide pertain to a digital copy that can be purchased in the Xbox Store. Games that are purchased digitally ae available on any console you sign into Xbox Live with. That being said, they on average cost more than their physical counterparts and can't be traded in at GameStop for credit. You can buy either or, but it's good to only buy digital games if you're ok with never being able to trade it in and don't wont to have to worry about scratched discs.
Good look with your Xbox One games buying.

This article may contain affiliate links. Click here for more details.