Xbox One Controller Details: USB Port, New D-Pad & More
During the Xbox One reveal Microsoft announced the controller of the console features more than 40 improvements, and today the company detailed some of the key changes made to the controller, including one that might let gamers use the Xbox One controller with Android phones and Windows 8 devices.
While the Xbox One controller looks similar to the Xbox 360 controller, Microsoft made a number of changes to make it better for more people. The shape of the controller is slightly different, which should make it more comfortable for any gamer who picks it up. Microsoft tested the new design with a wider range of people and age groups to make sure they had a controller everyone would like.
Read: Xbox One: 5 Exciting New Features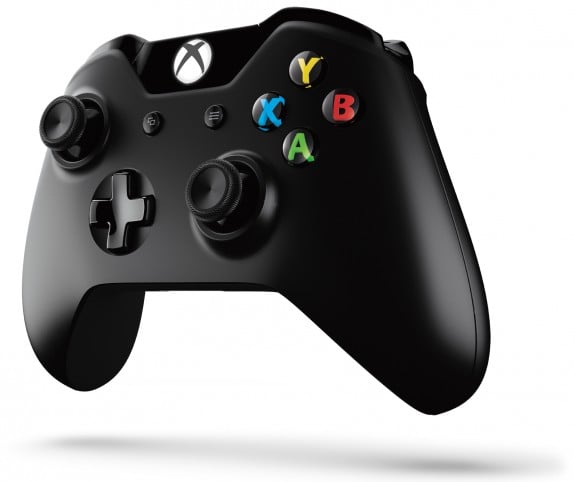 The biggest new feature of the controller is likely the new impulse triggers. Microsoft added a rumble feature to the triggers which can give players more feedback and make games more immersive. For example, in Forza Motorsport 5 the triggers will vibrate in a specific way when the car's tires loose traction or gunshots can vibrate the triggers in a certain way in shooter like Call of Duty: Ghosts.
The controller is also more precise than the Xbox 360 controller. The sticks are a bit smaller and now have a knurled texture on the edge which will hopefully keep them from smoothing out over time like the sticks on the Xbox 360 controller. The sticks also require less force to move, which is great for competitive gamers.
Competitive gamers will also appreciate the redesign cross-shaped D-pad, lower face buttons and angles triggers and bumpers.
Gamers will still need AA batteries in the controller, though Microsoft finally moved them to a space inside the controller instead of putting a giant bulge on the back. Gamers also have the option to plug the controller into the console via a USB cable to preserve battery life and to get even lower controller latency.
The mini USB port should also make it possible to plug the controller into Windows PCs and tablets like the Surface for PC games. The controller may also work with Android tablets like the Xbox 360 controller does, but without testing it we can't say for certain.

This article may contain affiliate links. Click here for more details.