Xbox One Day One Pre-Orders Return to GameStop
Users looking to pick up Microsoft's next-generation Xbox One entertainment console before next year should act now. GameStop has reopened Day One pre-orders for the device, however there is no telling how long supplies will last.
The return of pre-orders at GameStop comes as users are struggling to find ways to get their hands on the Xbox One at launch. While gamers who placed pre-orders for the Day One version of the Xbox One can expect their consoles on November 22nd, some customers are reporting that Standard Editions of the console are showing shipping times as far away as January.
Right now, users can only reserve the console by itself at GameStop's retail stores. However, the company has added a number of $559 bundles to its online store. These bundles include a standard edition Xbox One and either, Watch Dogs, Dead Rising 3, Battlefield 4, Forza 5, Assassin's Creed IV: Black Flag, FIFA 14, Madden NFL 25, Call of Duty: Ghosts  and Ryse. For $679 GameStop is also offering a bundle that includes FIFA 14, Madden NFL 25 and NBA Live 14.
Other than the guaranteed delivery date, Day One editions of the Xbox One include a special-edition engraved controller and a code to unlock a Day One achievement on Xbox LIVE. Every Xbox One includes the console itself, an updated Kinect sensor made specifically for the Xbox One, a single wireless controller, a power cable and an HDMI cable. Both console bundles are priced at $499, that price is a full $100 more than their PlayStation 4 rival.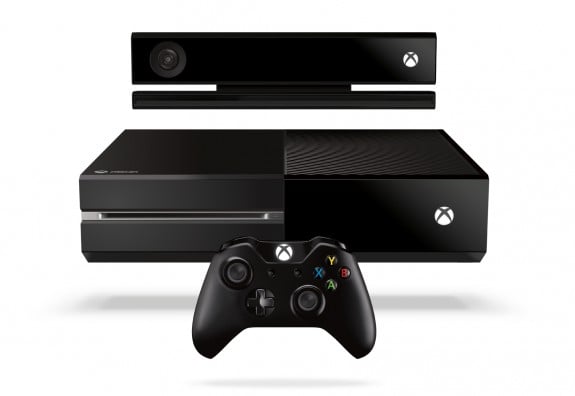 Since Microsoft formally announced the console's November 22nd delivery date, the device has sold out at most retail locations. That sell out includes Toys R Us, Best Buy and Microsoft's own retail stores.
Read: Xbox One Release Day Pre-Orders Gone, But Hope Remains
GameStop doesn't charge users for pre-ordering the console ahead of time. Users are charged the moment their device or game is shipped from GameStop's warehouses. The company does note that users can be charged up to ten days before a product's actual launch date because of shipping concerns.
Like the Xbox One, stock of Sony's PlayStation 4 gaming console has also dwindled in recent weeks. When potential buyers can expect the PlayStation 4 to resume pre-orders at GameStop, or any other retailer, is still unclear.

As an Amazon Associate I earn from qualifying purchases.