Xbox One Features Shortchanged by DRM Drama
There are only two weeks left until Microsoft's Xbox One launch, and the company is finally talking more about the console and its road to launch. One new in-depth article includes an interview where Microsoft's Phil Spencer talks about the company's philosophies in designing the console. It also confirms what many industry insiders suspected – altering the DRM scheme so late in the Xbox One's development affected the console's feature set.
In an interview with Polygon, Spencer confirmed that removing the software-centric digital rights management technology from the Xbox One affected the console's launch features saying,
"The push-back, that people really valued the disc, was something that we wanted to listen to. The message was heard. The question about the impact, to make that change and what impact it would have on our timeline, was something that took a while. It's never easy, when you have a fixed amount of development time and you're pushing more work in. If we had any deep discussions they were more about the trade-offs that we had in terms of feature set."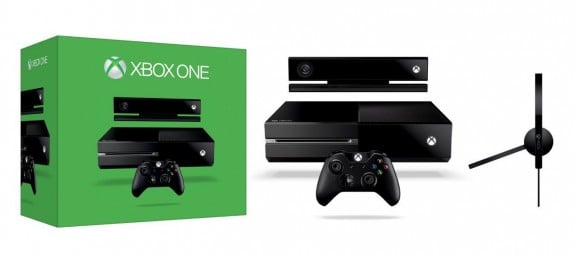 Unfortunately Spencer didn't elaborate on what trade-offs the company had to make to meet the Xbox One's November 22nd launch date. Initially, the Xbox One was designed to install all games on its built-in hard drive, even if those games were purchased on a disc from retailers like GameStop. Users would have been able to share these games with family and loan them to friends for a limited time. Unfortunately, those features would have meant that users would need to have their consoles connect to Microsoft's servers every 24 hours to verify ownership of games.
After taking some time to parse feedback, Microsoft killed the game sharing and DRM features of the Xbox One so that users could still trade-in their games and play them without having to install them on the hard drive. Users can still share games with users on their console or by logging into a particular Xbox One with their Microsoft Account.
Read: Why the Xbox One DRM Compromise Isn't Good for Games
Spencer also talked briefly about how Microsoft sees the future of gaming consoles and their relationship to other gaming devices like the iPhones and iPads. "We've seen a proliferation of millions of devices and people playing games across all of those device… That is an opportunity for us. To take all of these people learning to play games in all these different places and make sure the game console shows up as an extremely relevant for those people…"
To some extent, the remarks back up the strategy behind Microsoft's SmartGlass apps for Windows Phone, iOS and Android. The company confirmed that gamers could use their smartphones and tablets as controllers should a particular game support the feature.
Read: Microsoft Talks about Upgrades to SmartGlass App for Xbox One and Xbox 360
Pre-orders for the Xbox One are sold out, Microsoft confirmed that many retailers will have extra units on hand for people who didn't pre-order on launch day for $499.

This article may contain affiliate links. Click here for more details.